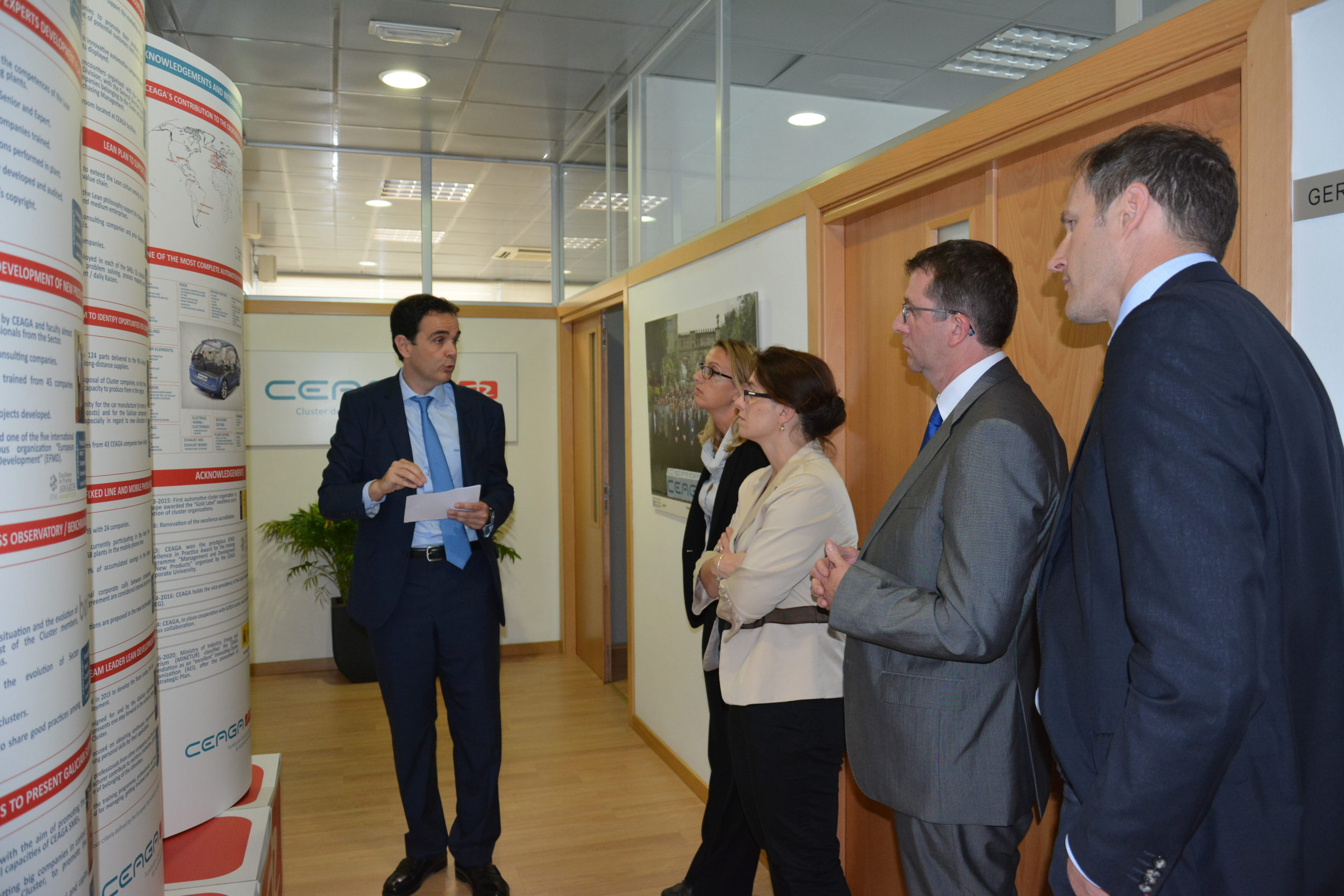 28 June 2016
The PSA Group's Research and Advanced Engineering Executive Management visited today CEAGA´s headquarters in order to get to know the activity of the suppliers' fabric and their innovation capabilities as well as the entrepreneurship project named "Business Factory Auto" (BFA).
The BFA aims to build an entrepreneurship focus to foster and support initiatives related to the Galician Automotive Sector. The goal is to drive the creation and inclusion of innovative companies into the automotive business tissue to improve its competitiveness and foster growth. This project will be launched soon with the participation of the Automotive Sector, Xunta de Galicia and Consorcio de la Zona Franca de Vigo.
From PSA Group atended the encounter: Carla Gohin, Director of Research and Advanced Engineering; Yann Martin, Director of the Center of Vigo; Anne Laliron, Director of Strategic Innovation and Quality Management; Thierry Le Hay, Director of Advanced Systems Embarking and Juan José Areal, Head of Innovation Processes at Vigo's Plant.