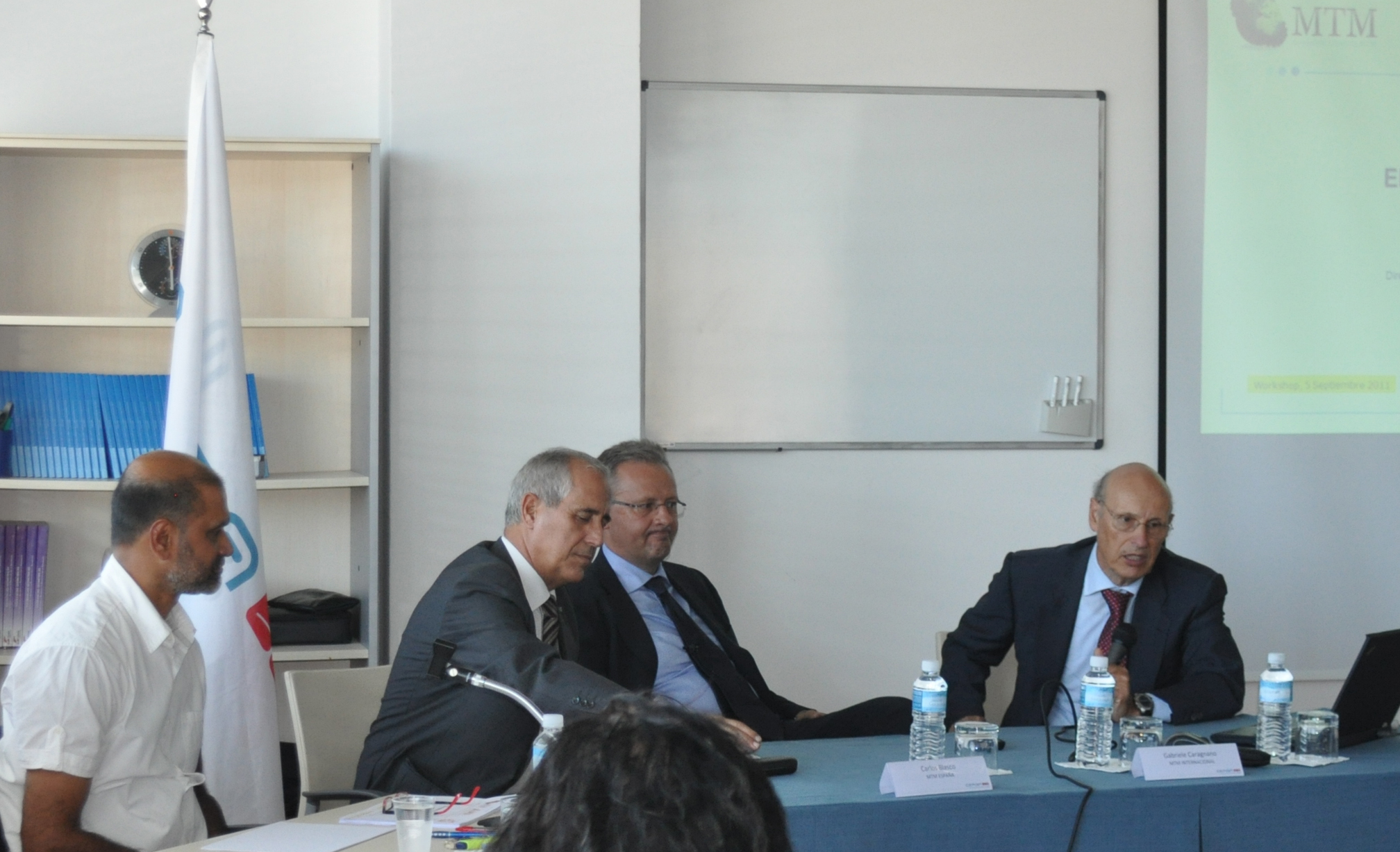 7 September 2011
Last Monday 5th September the training workshop "Ergonomic analysis of workplaces with MTM Ergo", taught by International MTM Directorate, took place at CEAGA facilities.
This initiative, organized by CEAGA, is a response to the growing interest of companies in the industry to improve the workers welfare, and this starts with the design of jobs.
The event was attended by Gabriel Caragnano, CEO of MTM International, Carlos Blasco, CEO of MTM Spain and Giancarlo Destefanis, Lean Sensei of CEAGA.
The person in charge of making the presentation on the MTM Ergo new tool was Gabriel Caragnano, General Manager of MTM International, who explained the advantages of this application. This is an innovative tool based on the Methods – Time- Measurement (MTM UAS) corrected by a factor obtained from the EAWS (European Assembly Work-Sheet) methodology which evaluates the mechanical load.
MTM International is a non-profit association born in the years of the Second World War and dedicated to the study of jobs in order to design tools to describe, structure, design and plan work systems, increasing the employees' level of commitment to enterprise and excellence.
If you wish more information about this course, do not hesitate to contact us:
Vanesa Real
vanesa.real@ceaga.com
Tel. 986 213 790