ZF – Active & Passive Safety Technology Division / Occupant Safety Systems
Turnover




Employees




Sales information
Main value chain Tier 1
Auxiliary value chain
PDF File
Download file

Company description
ZF (Dalphimetal España S.A.) designs steering wheels and all kinds of airbags in Vigo and Valladolid. They have an airbags manufacturing plant in Vigo and another one in Porriño which supplies magnesium inserts. Dalphimetal joined the TRW Group in 2005 and more recently the ZF Group, constantly evolving both at productive and technological level. Since its creation in 1929, they have been able to anticipate the requirements from consumers and car manufacturers in terms of comfort, safety and cost.
Thanks to its 137,000 employees in 40 countries around the world (15,000 of them involved in research and development functions), the ZF Group is able to provide the automotive sector with the widest range of active and passive safety technologies.
Products and services
Module or function
Cockpit

Driving position

Roof

Safety electronics / vehicle dynamics

Seats
- Steering wheels: ZF offers a wide range of steering wheels from basic up to leather versions, which may include heating and decorative elements. The company is constantly striving to improve the steering wheel functions. One recent example is the horn activation when touching part of the airbag cover.
- Airbags: ZF offers a full range of advanced airbag systems, which may be integrated with other safety systems, especially with seat belts, in order to improve the vehicle occupants protection in case of collision. Sensors allow the airbags to adapt according to the seriousness of collision and the occupants size. The ZF airbag systems cover both frontal and side impacts, providing driver, passenger, knee, side and curtain airbags. Current systems are increasingly getting smaller, being able to offer more flexible and economic packaging options.
Auxiliary services
After-sale service: replacement airbags and steering wheels.
Processes and technologies
Assembly

Joining processes

Plastic shaping

Surface treatments and finishes

Textile shaping
Magnesium inserts, airbag assembly, airbag covers, steering wheel injection moulding, bag stitching, leather steering wheel covers.
Main customers
Renault, Nissan, Seat, Mahindra (M&m), Hyundai/Kia (HKMC), Fiat, GM, JLR, Volvo, Ford, Stellantis, etc.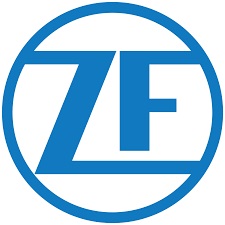 Contact
Address and phone
Camiño do Caramuxo 35
36213 Vigo
Phone: 986 293 129
Fax: 986 240 019
Web / Email

www.zf.com
Return to the catalog