Serveo Servicios en Industria, S.A.
Turnover




Employees




PDF File
Download file

Company description
Company that brings together all the indirect costs of managing the activity of the companies Serveo Logística, S.A., Serveo Servicios a la Producción, S.L. and Maviva Portugalia, LDA.
Products and services
Serveo Industria, recently created by a change of brand, has many years of experience designing tailor-made industrial services for its clients around the world. It has 13 centers spread throughout the Iberian Peninsula and offers specialized logistics services, pre-assembly and manufacturing in aluminum and other metals, and quality controls, mainly for Tier1 and manufacturers in the automotive sector.
Processes and technologies
Serveo is a specialist in the design and development of processes for one or more phases of the supply chain, offering customized solutions thanks to its own ERP/WMS that allows it to adapt to each client's needs.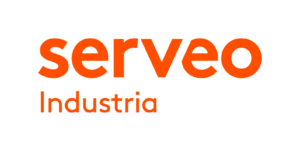 Contact
Address and phone
Avenida Citroën, Recinto Zona Franca, Nave 2
36210 Vigo
Phone: 986 290 100

Web / Email

www.serveo.com

cv.iproindustria@serveo.com
Return to the catalog