Ingeniería y Fabricación del Norte, S.L. (Nort3D)
Turnover




Employees




PDF File
Download file

Company description
Engineering company focused on additive manufacturing and product development. It offers solutions for additive manufacturing both in the manufacture of parts and in the development of new solutions or the implementation of manufacturing systems in the plant. Nort3D is a specialist in solutions for optimized supports, claws and end-of-arm elements.
Nort3D is a specialist in 360º solutions in the optimization of products / processes from the acquisition of data by 3D scanning, the engineering or reengineering of the product or accessory element to its unit manufacture or in short / medium series.
Products and services
Auxiliary services
– 3D scanning.
– Reverse engineering.
– Dies and tools.
– Additive manufacturing.
Processes and technologies
Other technologies

Plastic shaping
– Extensive additive manufacturing machinery in polymeric materials with the most innovative technologies on the market (FDM, SLA, SLS, etc.).
– Equipment for the production of flexible elements in short or medium series using thermosetting resins.
– Workshop for adjustment, assembly and control.
– Non-contact 3D scanning equipment with MCC, portable arms or computed tomography.
– Reverse engineering and on-site measurements.
– Additive manufacturing in metallic materials (316L stainless steel, aluminum, inconel, etc.).
Main customers
GKN Driveline, Aludec, BorgWarner, ZF-TRW, Marsan, Denso TS, Esypro, Gestamp, Utingal.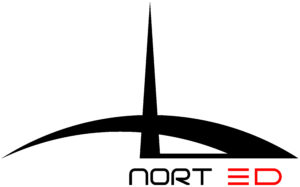 Contact
Address and phone
Rúa dos Padróns Nave 2 Local 3, Polígono Industrial Porto do Molle
36350 Nigrán
Phone: 986 078 130

Web / Email

www.nort3d.com

info@nort3d.com
Return to the catalog