Ineq Industrial Performance, S.L.
Turnover




Employees




PDF File
Download file

Company description
Engineering and mechanical design company, specialized in highly complex sectors. Development engineering services, support and consulting.
Products and services
Auxiliary services
Company that develops engineering services in three areas:
• Development engineering: capital goods engineering providing own knowledge. Design of robotic cells, special machinery, manufacturing lines, tools, etc.
• Support: support for the client's own engineering, at the client's home or remotely. 3D and 2D modeling in specific software (CATIA V5, Solidworks, etc.).
• Consultancy: Ineq helps its clients to achieve the objective project. Advice on tenders and preparation of technical proposals.
Processes and technologies
CATIA V5, Solidworks, etc.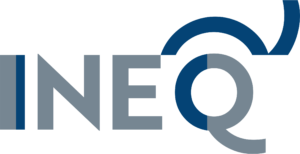 Contact
Address and phone
Edificio Tecnológico Aeroespacial, Oficina 119. Parque Empresarial Porto do Molle
36350 Nigrán
Phone: 986 100 600

Web / Email

https://www.ineq.es
Return to the catalog