Turnover




Employees




PDF File
Download file

Company description
In late 1993 the company starts its activity in the field of plastic transformation. They are located at the Chorente Business Park, at 15 km from Ourense and they have 4,800 m2 of covered surface in a total 14,000 m2 site.
Products and services
Module or function
Cockpit

Door module

Exterior elements
Incalplas works in the production of the following automotive components: glove-box trim, mounting brackets, sidewalls, steering column halves (lower and upper), radiator grilles, air conduits, carpentry / trim (upper / lower / floor), front and rear glove-boxes, front and rear cross laminated bumpers, half mats, covers, etc.
They also produce replacement parts including: side protectors, glove-boxes and combination reinforcements.
Other Products: Side coverings, fuel tank covers, front covers, doors and panels, covers and fuse panels.
Processes and technologies
The company has 14 mono-material injection machines for plastic parts from 250 to 1200t.
Main customers
Faurecia Automotive and Plastic Omnium Componentes Exteriores.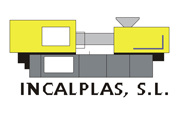 Contact
Address and phone
Parque Empresarial Chorente - Rúa 2, Parcela 16
32660 Allariz
Phone: 988 442 256
Fax: 988 442 257
Web / Email

www.faurecia.com

administracion@faurecia.com
Return to the catalog