Turnover




Employees




PDF File
Download file

Company description
Hispamoldes design and develop injection moulds for plastic and aluminium components, addressed to the automotive industry. It is a family run business and the parent company of Grupo Hispamoldes, which brings together various activities from design to mass-production. The group has two plants in Galicia: Hispamoldes (manufacture of medium / large moulds) and Hispaplasti (injection). They also have a plant in Castilla León (Plásticos de Palencia), involved with injection, and since 2012, a small / medium mould factory in Tangier (Hispamoldes Tánger). In 2015 it is planned the inauguration of a new plant, Moldes de México, in Puebla.
Products and services
Auxiliary services
Die-stamping and tools

Engineering
Design and construction of large-scale moulds for the injection of all kinds of plastic and aluminium components.
Processes and technologies
- Mould machining up to 50t using the latest technologies.
- High speed machinery (of 5 and 3+2 axes) with automated tool change.
Main customers
SMP, Plastic Omnium, Cefa, Faurecia, IAC, Valeo, Hella, Treves, Visteon, Grupo Antolín and Megatech.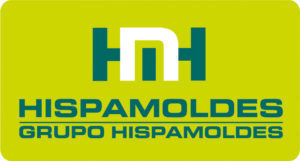 Contact
Address and phone
Parque Tecnolóxico de Galicia C/ Monforte, nº 10
32901 San Cibrao das Viñas, Ourense
Phone: 988 012 300
Fax: 988 012 301
Web / Email

www.grupohispamoldes.com

info@hispamoldes.com
Return to the catalog