Herramientas de Gestión Avanzada, S.L.
Turnover




Employees




Sales information
Main value chain Tier 2
Auxiliary value chain
PDF File
Download file

Company description
Coverage and personalized service to companies in the areas of Information Technology and Communications, providing solid, quality and technologically advanced solutions.
Products and services
Auxiliary services
HGA offers a software called E-TRACE for the traceability of production lines. Among its main characteristics, the following stand out:
— Flexibility of configuration and independence of use without the need for third parties.
— Ease of use in a friendly web environment.
— Centralization or homogeneity: The entire plant managed from the same environment.
— Integration and communication with third-party software (SAP, FORCAM, etc.).
Once the traceability data is collected from the PLCs (Programmable Logic Controllers), it allows:
— Manage the production line.
— Control of defects, with management of instructions and automatic rework, and recovery of parts.
— Carry out rework of parts in production and test mode.
— Obtain the traceability of the piece and from the same form be able to mark the piece as scrap.
— Display of production, trace and defect histories.
Processes and technologies
E-TRACE: Software for the traceability of production lines.
Main customers
Borgwarner, Emenasa Industria y Automatismos, Gestamp, etc.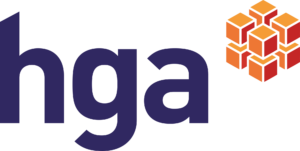 Contact
Address and phone
Avda Beiramar 77
36202 Vigo
Phone: 986 120 388

Web / Email

www.hga.es

info@hga.es
Return to the catalog