Grupo Tecnogap Atlántico, S.L.
Turnover




Employees




PDF File
Download file

Company description
TEGNOGAP is specialized in producing moulded plastic parts by injection. We have 16 injection machines ranged from 50 to 500 tons of clamping force. We count on bi-components and vertical clamp injection machines to produce parts with metal inserts, etc. We have over 12 years of plastic manufacturing expertise in automotive, electronics and aerospace sectors as well as other industries. We provide "turnkey" solutions, from the concept and development of the required tools, to the mass-production and the delivery to the customer under optimum conditions. We are supported by the ISO 9001 and ISO EN 9100 quality certificates.
Products and services
Module or function
Cockpit

Front End

Ground contact system

Seats
We manufacture in a wide variety of materials: PP, PA, POM, ABS, SAN, PC, PS, PBT, PMMA, TPE, etc. We work with cutting-edge materials in order to improve the product properties. Our parts are placed in the interior (seat protectors, dashboard parts, glove compartment trims) and the exterior of the vehicle (hubcaps, handle trim), and may be technical and decorative parts. In the automotive sector, we supply parts for the B9, M3-M4 and B78 models. We also have projects for Airbus A320. In the electronics field we manufacture tracking products (vehicles and people) and home automation for house comfort.
Processes and technologies
Our machine park consists of 16 injection machines from 50 up to 500 tons. Most of them are from the prestigious brands Battenfeld and Engel. We perform bi-component injection with perpendicular injection to the main spindle. We also have a vertical clamp injection machine for over-moulding metallic inserts or other components. Moreover, we assemble components on the injected parts.
Main customers
Megatech, Faurecia, Hispaplasti, Industrial Recense, Koala Internacional, Aernnova.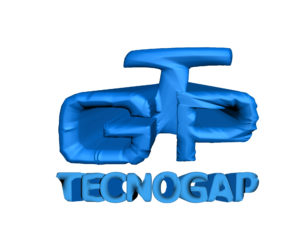 Contact
Address and phone
Parque Empresarial, Vial 2 Parcela 2
32900 Pereiro de Aguiar, Ourense
Phone: 988 256 083
Fax: 988 256 079
Web / Email

www.tecnogap.com

comercial@tecnogap.com
Return to the catalog