Turnover




Employees




PDF File
Download file

Company description
Grupo Precigal was formed as a company in 2008 as a service provider, specifically engineering services for other companies in the group and for external clients. With continuous training and the application of specialist software, Grupo Precisgal supplies and supplements the various production services provided by the companies in the group (as the initial basis for their activity), although their intention is to expand and increase their services to outside companies. It is important to highlight their direct intervention in regard to the design of assembly lines, inspection facilities, means of control, stamping and machining dies and the preparation of user manuals and documentation, and certification for each one of the products supplied by the Group´s production units.
Products and services
Auxiliary services
Industrial design.
Processes and technologies
Main customers
Mecanizados Atlántida, Precisgal Componentes Automoción, Precisgal Utillaje, Comegal, etc.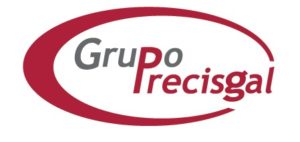 Contact
Address and phone
PTL de Vigo, calle B, PARCELA 10.06
36312 Vigo
Phone: 986 475 000
Fax: 986 475 001
Web / Email

www.precisgalgroup.com

comercial@precisgalgroup.com
Return to the catalog