Faurecia Sistemas de Escape España, S.L.
Turnover




Employees




PDF File
Download file

Company description
This company was founded in Vigo in 1963 and manufactures exhaust systems, primarily for Stellantis. They are part of the Faurecia Group, which has 300 factories in 35 countries and 28 Technical and R&D Centres.
Products and services
Module or function
Exhaust and manifold

Roof
Faurecia Sistemas de Escape España produce exhaust systems, engine fan systems, embossed parts, pipe bending machines, semi-automatic and manual welding, robotic welding, assembly, fan assemblies, electromechanical component assembly, assembly of complete or sequenced exhaust systems.

Processes and technologies
Assembly

Joining processes

Metal shaping
Pipe cutting, saw and laser system. Embedded parts. Pipe benders. Manual and semi-automatic welding: TIG, MIG. Robotised welding: MIG. Can assembly. Fan clutches, assembly of electromechanical equipment, injection and assembly of plastic parts.
Main customers
Stellantis.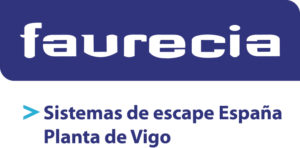 Contact
Address and phone
Camino del Caramuxo, 33
36213 Vigo
Phone: 986 213 838
Fax: 986 214 600
Web / Email

www.faurecia.com
Return to the catalog