Faurecia Automotive España, S.A.
Turnover




Employees




PDF File
Download file

Company description
Faurecia Automotive España forms part of the Faurecia Group, which has four plants in Galicia. The entire production of Faurecia Automotive España goes to the automotive industry. Two major constructors account for the entirety of their output: Stellantis accounts for 55% of turnover and the other 45% is from Renault.
The plant has the most prestigious quality certifications. ISO-14001 for Environmental Management, ISO/TS-16949 for Quality Management in the automotive industry and OHSAS 18001 for Health and Safety Management.
Products and services
Module or function
Central console

Cockpit

Door module

Exterior elements
This company focuses its business on the production of dashboard panels, trims, door panels and carpentry.
Processes and technologies
Assembly

Joining processes

Plastic shaping

Surface treatments and finishes
Primary means of working: injection moulding presses, slush moulding facilities, foam injection, painting, routing, welding, flaming facilities, weakening, die cutting, assembly chain, safety tightening machines and safety riveting machines.

Main customers
Stellantis, Renault.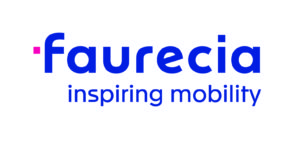 Contact
Address and phone
Polígono Industrial San Cibrao das Viñas, Calle 5 s/n
32901 Ourense
Phone: 988 383 736
Fax: 988 246 501
Web / Email

www.faurecia.com

informacion_ourense@faurecia.com
Return to the catalog