Turnover




Employees




PDF File
Download file

Company description
QLS Services was established in 1996, in order to meet the needs of its customers in the automotive sector, in the areas of quality analysis support and rework of parts, realization of quality walls, representation engineering and logistics. In addition, it provides auxiliary process development services in production chains and industrial activities.
Products and services
Auxiliary services
Diverse

Engineering

Logistics and transport

Process outsourcing
Quality control service, parts rework, logistics services, sub-assembly of components, engineering services, representation of suppliers.
Processes and technologies
Main customers
Grupo TRW, Copo Ibérica, Copo Galicia, Componentes de Vehículos, Benteler, Volkswagen, Stellantis Mangualde, Daimler, etc.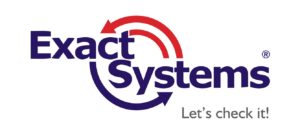 Contact
Address and phone
PolÍgono Industrial As Gándaras nº8
36400 Porriño
Phone: 698 144 037

Web / Email

www.qls-services.com

vigo@exactsystems.es
Return to the catalog