ERRECÉ – Racks&Containers
Turnover




Employees




Sales information
Main value chain Tier 2
Auxiliary value chain
PDF File
Download file

Company description
Errecé arose as a natural evolution in a company with a family tradition, which for decades had been dedicated to the manufacture of agricultural machinery at a national level. As a result of a strong technological investment, the company became an important supplier to the automotive industry, while at the same time achieving a great position in other sectors. Today Errecé works as a supplier to the main automobile manufacturers and develops its own products that it exports to international markets from its technical and innovation departments.
Products and services
Auxiliary services
Engineering

Logistics and transport

Maintenance and services

Metallic packaging media
- Design and manufacture of standard and special logistics solutions.
- Manufacture of containers for automotive parts.
- Manufacture of logistics trains.
- Maintenance of containers and cars.

Processes and technologies
Assembly

Joining processes

Metal shaping

Surface treatments and finishes
Laser cutting, CNC bending, CNC machining, CNC rod shaping, robotic welding, robotic Epoxy/Plastisol lacquering.
Main customers
Errecé metal packaging is distributed among a large number of companies dedicated to mechanical production, highlighting Tier 1 companies in the automotive sector.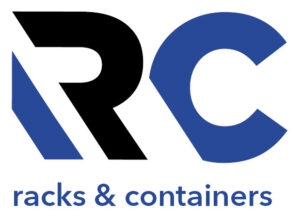 Contact
Address and phone
Ctra Santiago-Santa Comba Km. 5
15898 Aradas (Santiago de Compostela)
Phone: 981 585 620
Fax: 981 560 925
Web / Email

www.errecelaser.com

errecelaser@errecelaser.com
Return to the catalog