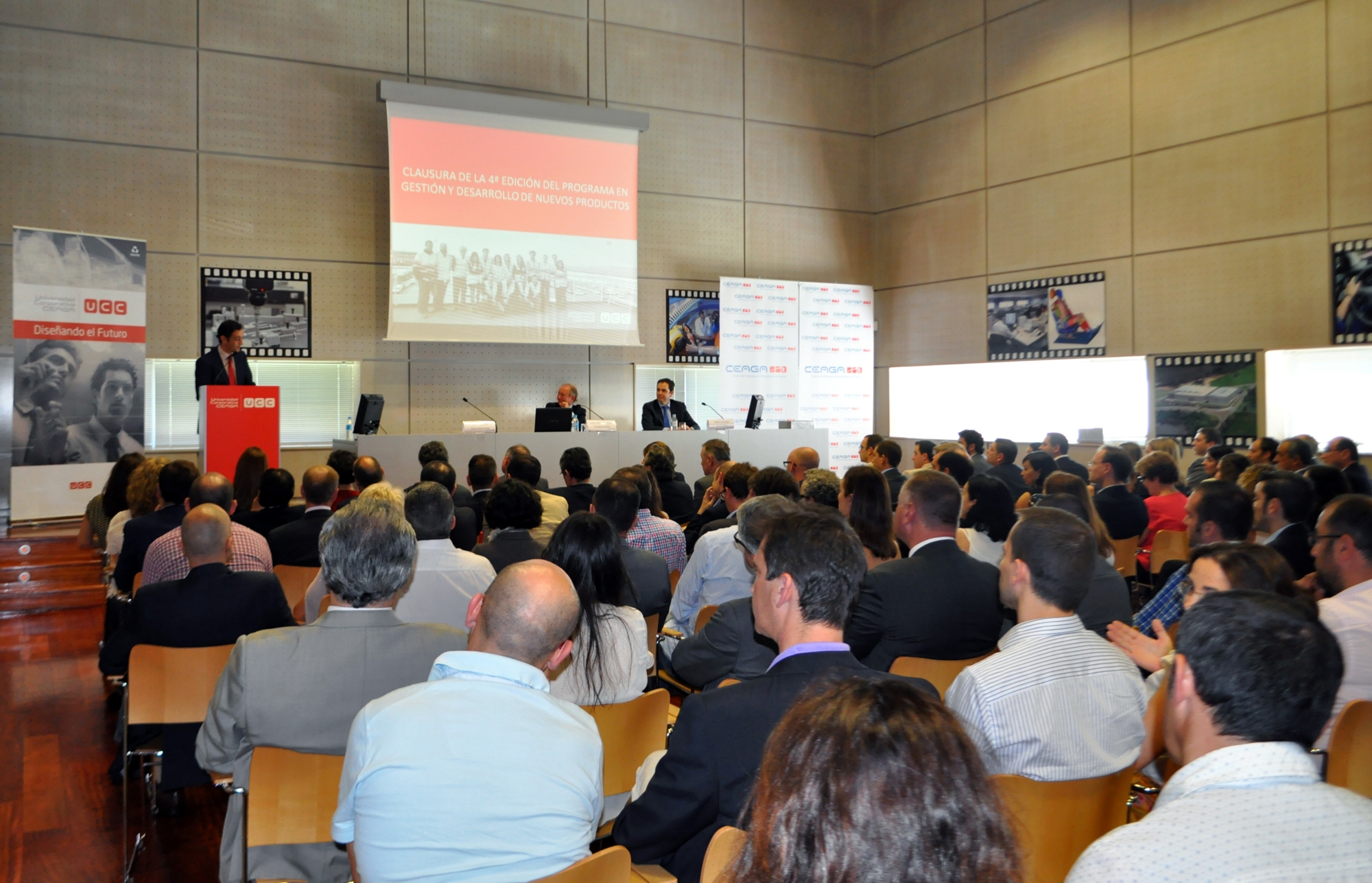 4 July 2014
Last 3rd July the closing ceremony of the "Management and Development of New Products" program (GDNP), organized by the CEAGA Corporate University, took place at the CTAG facilities. During the event the diplomas were granted to the 15 new students.
This act had the participation of several professionals of the automotive sector and with the participation of José Luciano Martínez Covelo, CEAGA President, and Javier Aguilera, IGAPE Director, who emphasized the great collaboration between CEAGA and IGAPE in order to organize initiatives to promote the competitiveness of the automotive Galician industry.
The event had the presentation of four new innovative projects made by the students during the 2013-2014 course, that they worked in real projects selected by the Teaching Commission and the General Directors of the CEAGA companies.
The "Management and Development of New Products" program is unique in Spain because it was developed by Galician automotive professionals. Professionals with a high experience who share their knowledge, tools and experiences in an industrial leader sector with the students. Moreover, the visits to the companies and technological centers are a great opportunity to see at first hand the knowledge learned in class.
This Program had an important international recognition because it won, in 2013, one of the five awards of the international organization "European Foundation for Management Development" (EFMD), for being an example of real and practical training and get an important change in the organizations member of CEAGA.
Thanks to GDNP, CEAGA trained 117 innovation technicians who are developed 23 innovation cooperative projects. This responds to the challenge that the companies improve it industrial strengths with activities of product innovation.
Registration for the 5th edition of the GDNP program will be opened.