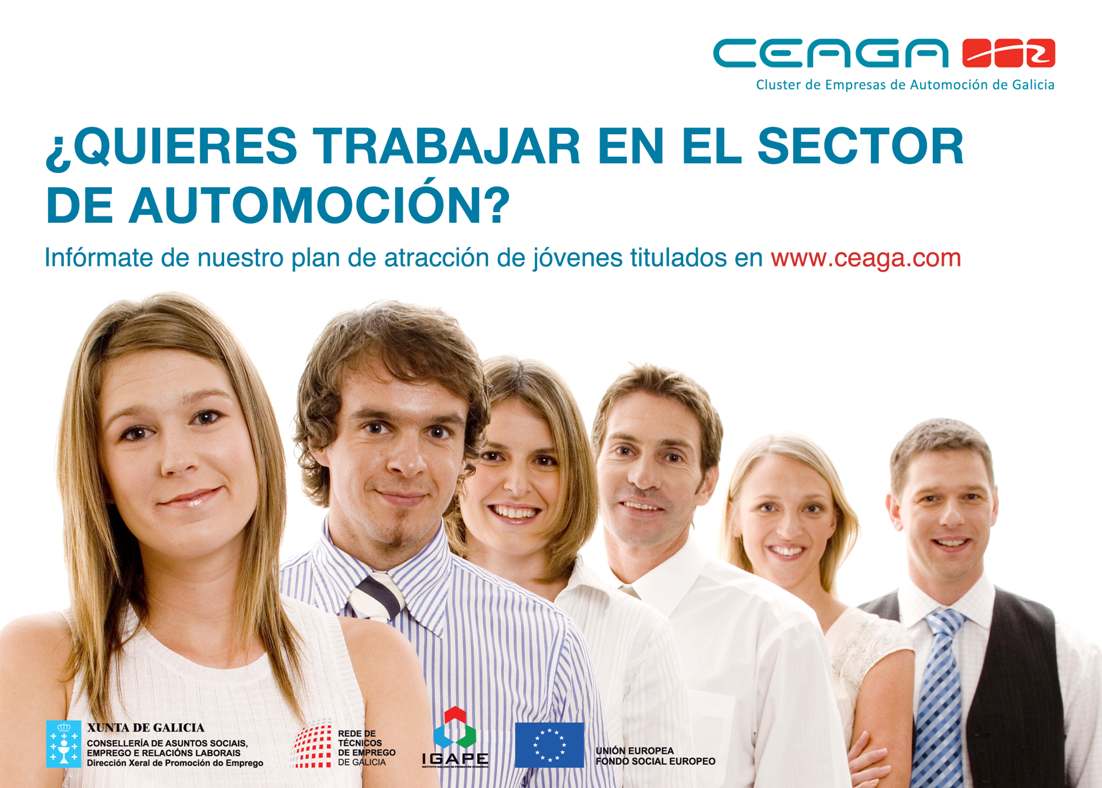 11 March 2009
For the second year in a row, CEAGA will be present, representing its member companies, in the new edition of the Technological Employment Forum organized by the University of Vigo, which will take place from March 31 to April 2 at the CUVI.
The Technological Employment Forum of the University of Vigo was created with the idea of using it as a meeting point between the companies of the technological sector and the engineering students in order that, currently studying, so that they are successfully prepared to entry the labour world. Thanks to the relevancy that it has been acquiring, nowadays this Forum possesses representation of the top companies, inside and out of Galicia, reason for which we cannot pass out the opportunity to take part as a Cluster.
CEAGA´s stand will receive all the students interested in receiving Labour Orientation and learning about the professional opportunities focused towards the automotive sector, by doing this, University of Vigo fulfils its goal to attract young talent to the sector and to favour the development of the region.
As for the schedules, the stand they will be open as follows:
– Tuesday, March 31: of 16:00 h. to 20:00 h.
– Wednesday, April 1: of 10:00 h. to 14:00 h. and of 16:00 h. to 20:00 h.
– Thursday, April 2: of 10:00 h. to 13:00 h.
With CEAGA´s participation in this Forum, it is intended to repeat the success harvested last year, where numerous university students approached our stand to learn about employment opportunities currently open at the member companies of the Cluster, as well as to get more information about the educational options (theoretical/practical) targeted to this public and offered by CEAGA.
For any more information do not hesitate to contact us:
Ana Fontán
ana.fontan@ceaga.com
Tel. 986 213 790