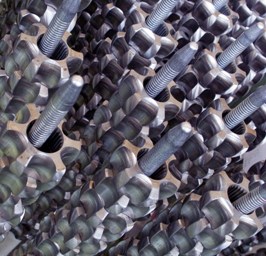 29 April 2009
The Cluster, in representation of Galicia, has taken part, last April 22, in the Intergroup meeting, organized by the Committee of the Regions, which is the political assembly that allows the local and regional entities to demonstrate in the European Union.
This cooperation initiative to confront the current situation that lives the automotive sector is piloted by the president of Brittany in France, Jean-Yves Le Drian, a place strongly tied to the industry and more concretely to the automotive sector, where more than 25.000 people are employed in this activity.
Among the main Intergroup goals stand out:
– To evaluate the impact of the crisis in the different regions and to plan the possible actions that can be carried out.
– To share the experiences of the different instruments used by the regions to help the sector.
– To discuss a common initiative with regard to other European Union institutions and to provide regional information about the crisis.
More than 30 regions already have expressed their interest to take part in this common work initiative. Therefore, representatives of the following countries have attended: Spain, United Kingdom, Germany, France, Belgium, Estonia, Poland, Austria and Finland; they will meet again on the 18th and 19th of June.
CEAGA has decided to take part in this project since it understands that any initiative directed to protecting the value chain of the Galician Automotive Sector is vital. For this, it has supported the creation and Intergroup´s strategy and is still vigilant of possible European projects that could help to the Sector to overcome the hard challenges which it has.
If you wish more information do not hesitate to contact us:
Abel Tintos
abel.tintos@ceaga.com
Tel. 986 213 790