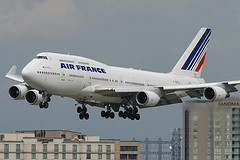 31 March 2009
The Cluster has recently renewed its agreement with Air France, based on discounts on long distance flights, among which stand out: Pekin, Shanghai, Delhi, Detroit or Sao Paulo, as in flights with European destinations: Paris, Mulhouse, Brussels, Stuttgart, Amsterdam and Prague, among others.
One of the most important discounts in this agreement is the one corresponding to the route Vigo – Paris, which after a month of negotiations with Air France, has managed to keep 40 % of occupation in spite of the evident descent in the consumption of last year.
If you are interested in benefiting from the prices of this agreement, do not hesitate to contact us.
Sandra Fernández
sandra.fernandez@ceaga.com
Tel. 986 213 790