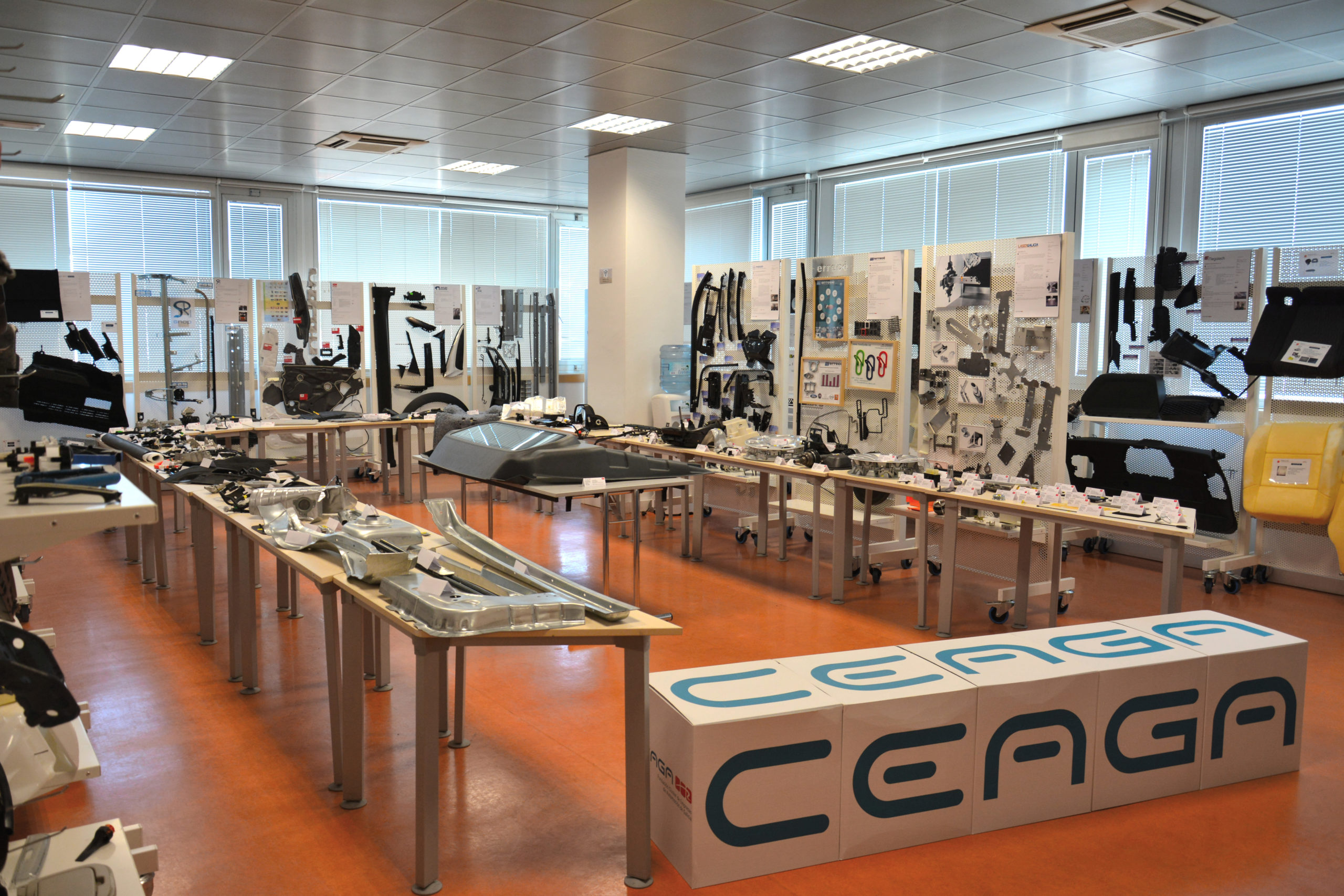 8 September 2015
The Galician Automotive Cluster is working, now more than ever, to improve competitiveness and thus attract more business to Galicia, for what it has designed a supplier development plan, based on three specific actions.
First of all, CEAGA has prepared, at its facilities in Zona Franca, a room to identify opportunities for suppliers, which is available for Cluster companies so they can analyze their capacity to produce them. It is a showroom composed of 124 pieces, which are currently supplied to the PSA Peugeot Citroën Vigo by long distance suppliers.
More than 75 professionals from 40 CEAGA companies have visited this room until now, and have recognized this opportunity for Galician suppliers, especially in view to being awarded new projects.
Another initiative is the organization of Events to Present Galician Suppliers, with the aim of promoting the productive and technological capacities of CEAGA SMEs. The project consists of putting big companies in contact with small ones, within the Cluster, thus facilitating intracluster commercial relationships.
Up to now, three events were organized in the plastics, metal and capital goods area and 48 different companies have participated in this initiative.
Finally, CEAGA has organized a showroom to help companies to promote their products and innovations in front of potential customers both inside and outside the Cluster. It consists of 30 showcases with innovative automotive components and more than 500 parts displayed.
Until the moment the following encounters were organized: one with the Seat-VW Group Purchasing Division, another one with the General Managers from more than 100 companies belonging to the Cluster and the last one with the PSA Peugeot Citroën Purchasing Management.