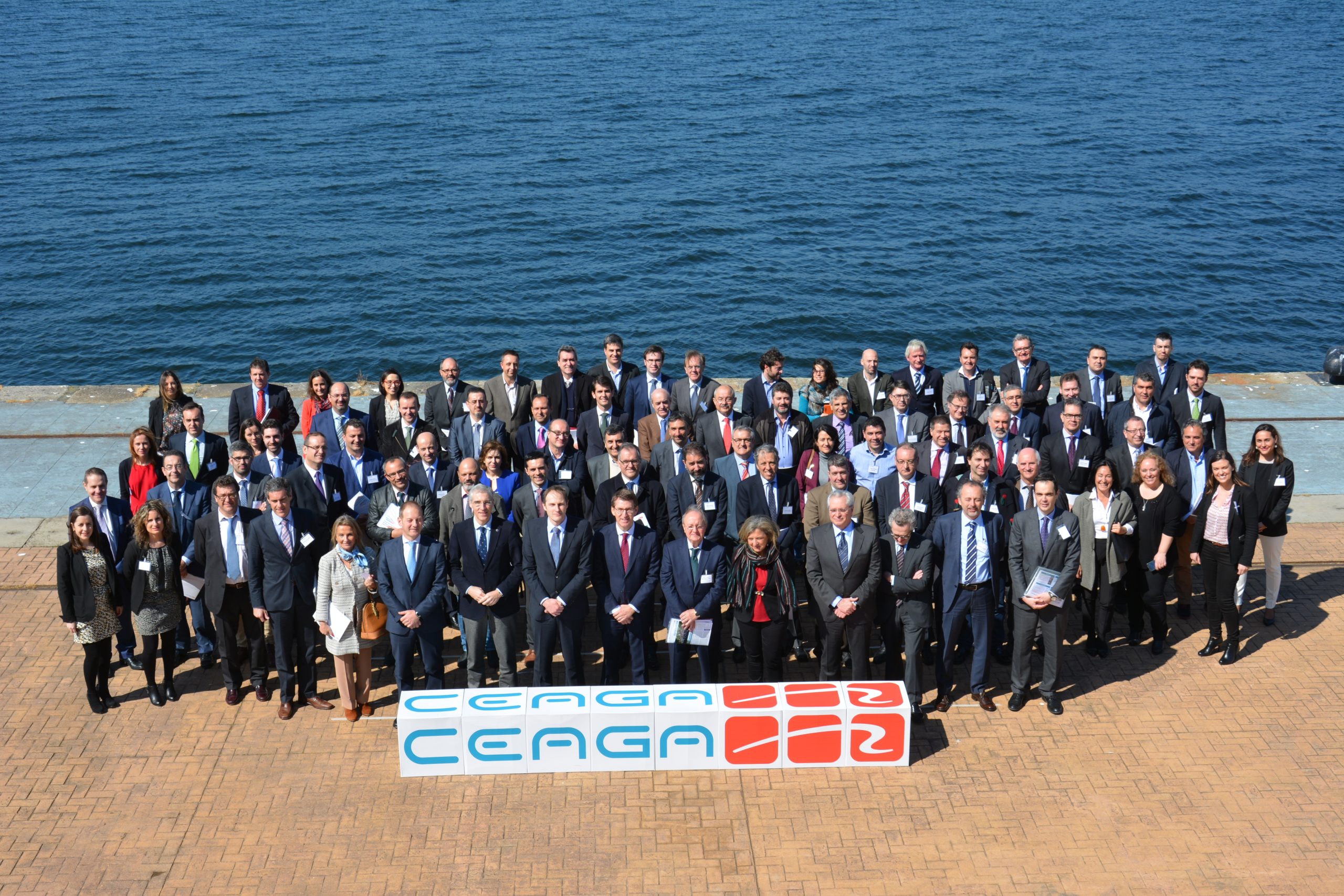 17 March 2016
The Galician Automotive Sector met yesterday, March 16th, in the Building Sessions of the Vigo Port Authority to celebrate its Assembly and present the Third Strategic Plan for competitive improvement of the Galician Automotive Sector 2016-2020, vision 2025.
In addition to representatives of the CEAGA companies, the event was attended by the President of the Galician Government, Alberto Núñez Feijóo, who was accompanied by the Regional Minister of Economy, Employment and Industry, Francisco Conde López.
José Luciano Martínez Covelo, CEAGA President, congratulated the Cluster companies and showed his gratitude "for this great work that has resulted in a new plan for the next four years, which contains projects with a high impact on the competitiveness of our Sector".
The event also had the speeches of Alberto Casal, Inova Director, who presented the Plan and the new projects to be developed in the coming years, and Yann Martin, Director of the PSA Peugeot Citroen Vigo.
Finally, the President of the Galician Government announced the creation of the first accelerator of innovation projects in the automotive Sector in Spain, which will encourage the incorporation of innovative companies in the industry to create an innovative and collaborative ecosystem. In this project, called Business Factory Auto, participate CEAGA, the Galician Government, PSA Peugeot Citroën and Zona Franca.