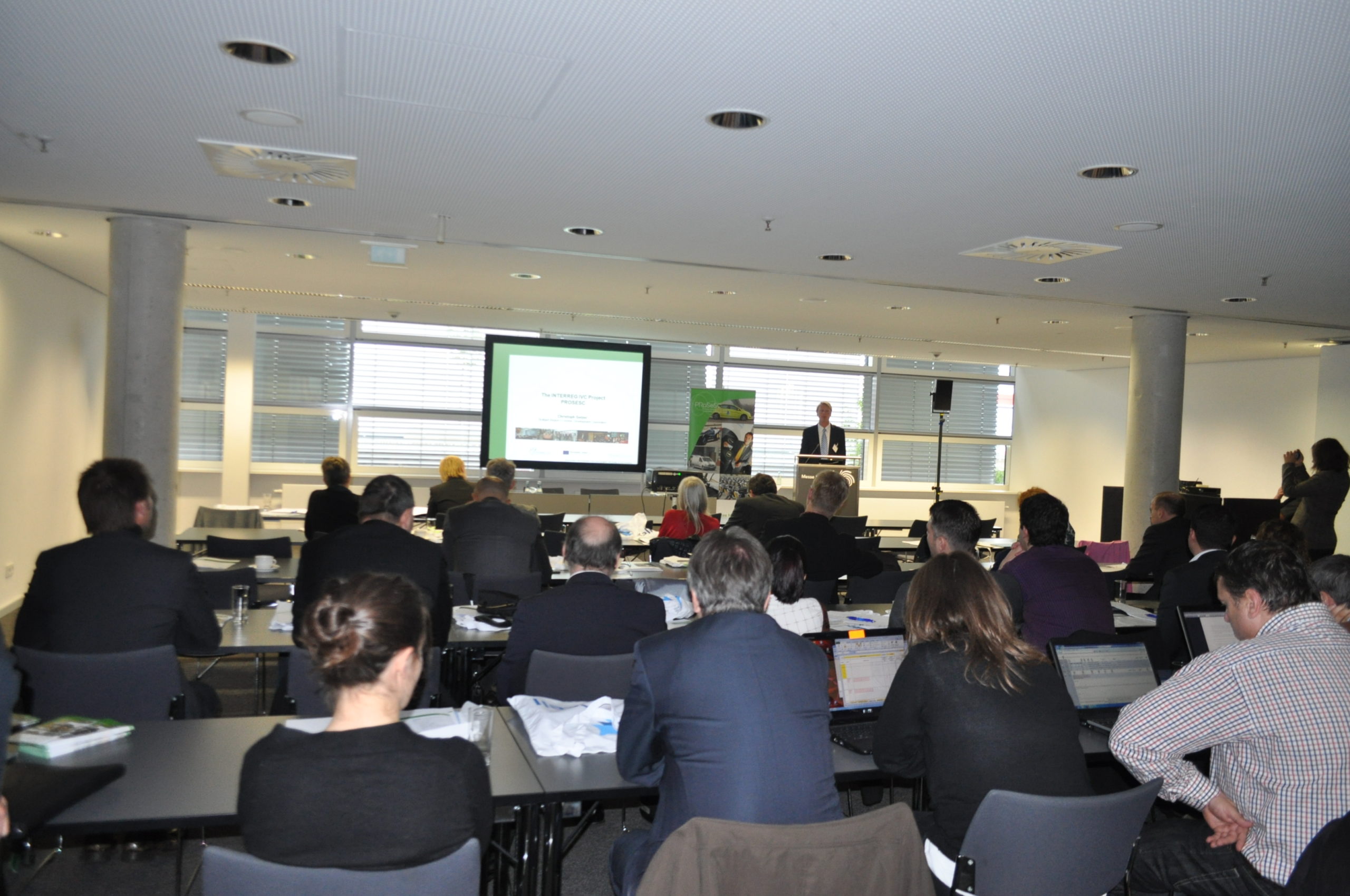 16 October 2012
On October 8th to 11th Galician Automotive Cluster, with the Regional Ministry of Economy and Industry (Galician Government), participated in the final conference in Stuttgart (Germany) of the European project PROSESC (Producer Services and Competitiveness for European Sustainability). This project, which is co-funded by the INTERREG IVC programme, is aimed at increasing innovation in the European road transport sector and supporting its sustainability and competitiveness through improved regional policy making.
During the event, workshops related to European regional approaches to e-mobility, fuel cells, and future initiatives in sustainable mobility took place. Representatives and experts from across Europe (Germany, Slovenia, Spain, Hungary, Italy, Romania and the United Kingdom) came together to discuss sustainable solutions for surface transport in Europe.
The Conference, taking place at the International Congresscenter Stuttgart, focused on balancing the shared best practices among PRoSeSC partners and the outcomes of the project regarding enhanced cooperation during the last three years focussing on mobility sustainable solutions.
Since its start in 2010, PRoSeSC Project has been working on strenghtening cooperation networks in Europe to support regional policy makers by identifying, developing and starting proactive public support strategies to improve knowledge intensive producer services.
Among the initiatives started within the project, several good practices were indentified. Some of the most outstanding examples were presented at the Conference, these included the TecNet Platform for ideas in BW, the Automotive Benchmarking Club highlighted an exchange of experiences between Hungarian and Romanian partners, all included in a good practices guide developed by the University of Hertfordshire.
One of the key themes of the Conference focussed on the future perspectives of sustainable mobility solutions, specifically in the field of commercialization and new infrastructures for Hydrogen and fuel cell power trains.
For more information:
Clara García
clara.garcia@ceaga.com
Tel. 986 213 790