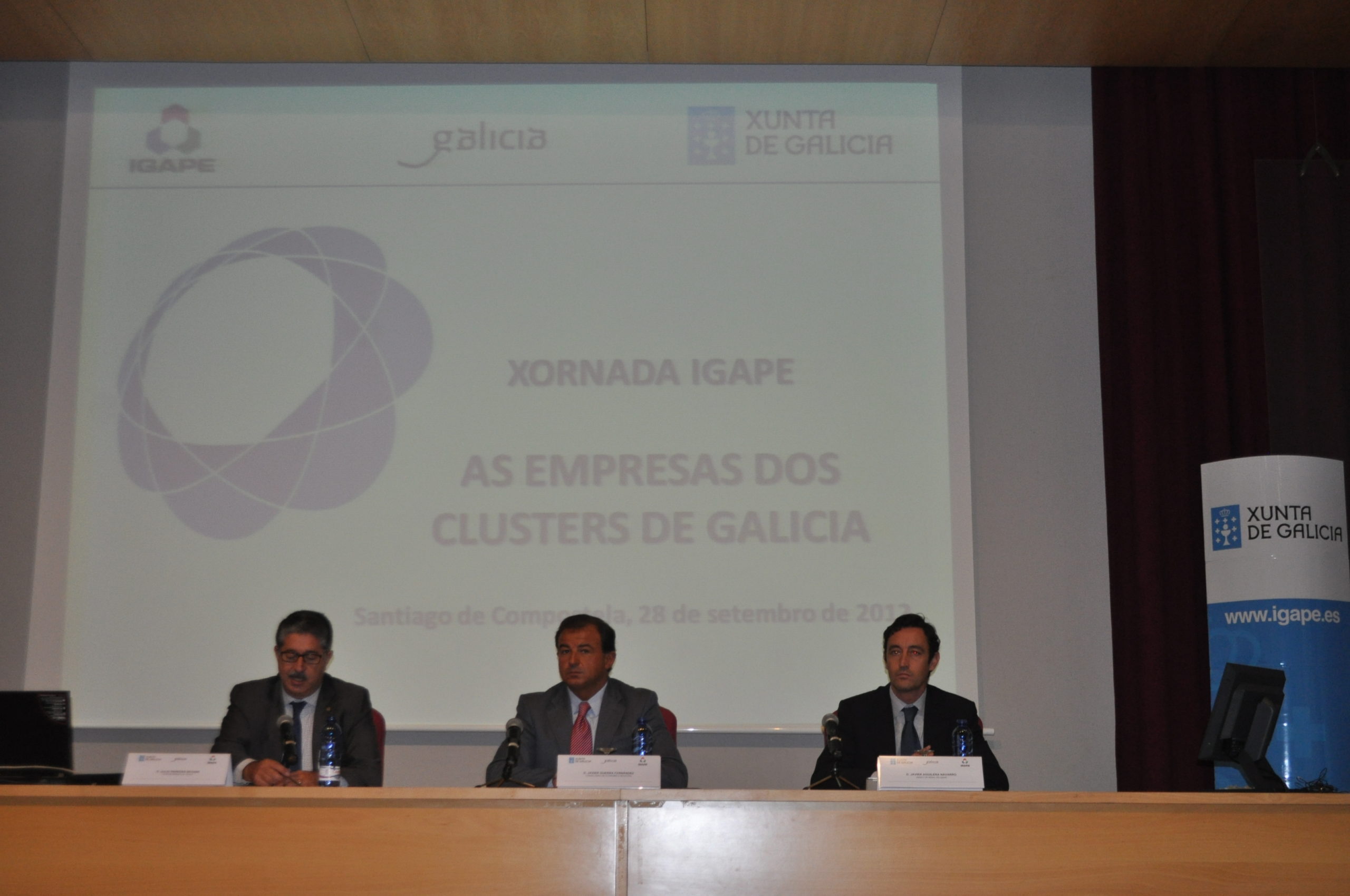 1 October 2012
On the 28th of September CEAGA participated in a conference addressed to all Galician Cluster companies: The event was organized by the Igape, in Santiago de Compostela, and counted with the participation of the Regional Minister of Economy and Industry, Javier Guerra.
Over 100 companies belonging to industrial Galician clusters – such as the Naval, Granite, Textile or Wood Cluster, – participated in this act. .Both, company and cluster governance members had the chance to hear first-hand the new initiatives, trends and policies in terms of Clusters at the regional, national and European level.
Besides representatives of Igape and Xunta de Galicia, in this event took part many Clusters experts that delved into the evolution and prospects of these organizations in Galicia.
For more information, do not hesitate to contact:
Clara García
clara.garcia@ceaga.com
Tel. 986 213 790