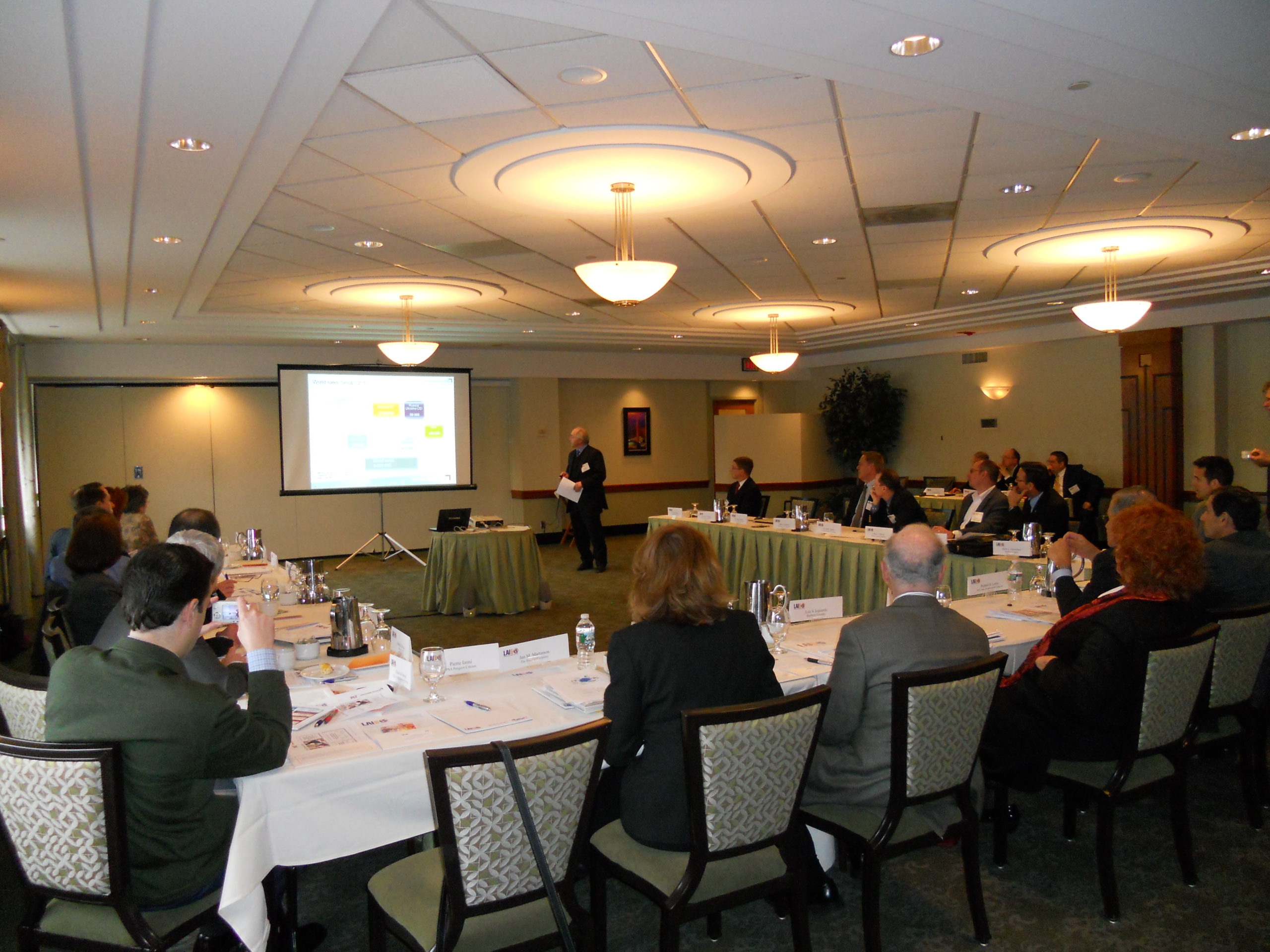 4 April 2011
The past 21st and 22nd of March the General Meeting of the Lean Advancement Initiative (LAI) of the Massachusetts Institute of Technology (MIT) took place in Cambridge (MA, USA). The Galician Automotive Cluster (CEAGA) participated in this session, represented by the Manager, Alberto Cominges, and Abel Tintos, Responsible for the Cluster's Corporate University, whom conducted a presentation about the sector's sustainability model and its future challenges.
In addition, this event had the participation of Pierre Ianni, Director of PSA Peugeot Citroen Vigo, who presented the Lean experience in the plant of Vigo. This presentation was positively received and was of specials interest to the attendees.
More than 30 participants in this meeting, all high-level representatives of companies dealing in the U.S.A Lean issue, attended various lectures, and also had the opportunity to discuss the integration of systems implementation and improvement in companies, as well as the opportunities and challenges in companies.
If you wish more information do not hesitate to contact us:
Abel Tintos
abel.tintos@ceaga.com
Tel. 986 213 790