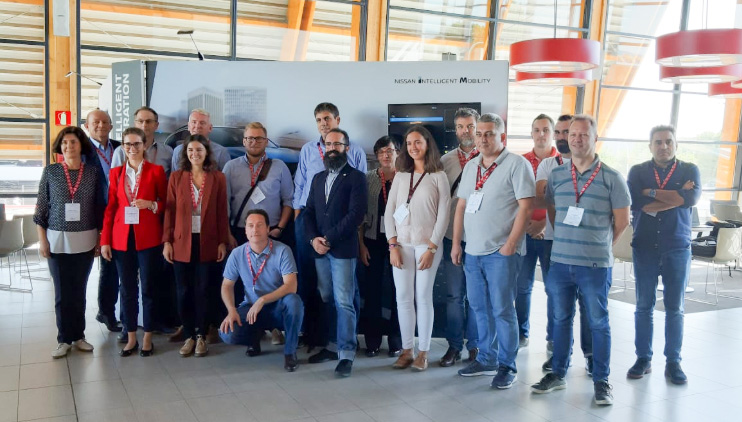 9 October 2019
CEAGA participated in the first matchmaking event of the EACN initiative, held on 1 and 2 October, in Barcelona. These events aim to connect SMEs from different European regions to share their needs and problems, identify common points and serve as a starting point for the promotion of potential joint collaborative projects.
The first one, organized by CIAC, focused on robotics and artificial intelligence. Representatives of all the member clusters of the initiative attended, including CEAGA, and some participating SMEs such as Galipol, Marsan and Inplasor. During the event there were different presentations on artificial intelligence, Big Data, blockchain, etc. as well as a visit to the Nissan Brand Center, where this OEM could talk about its collaboration with Gestamp, Snop, Faurecia, Tecnomatrix and Eurecat in terms of quality control and data exchange.
In the following months, two other matchmaking events will be organized: one in Poland, focused on process virtualization and another one in Mulhouse, in the field of elasticity.
The European project EACN (European Automotive Cluster Network for Joint Industrial Modernization), in which CEAGA participates with six other automotive clusters from different countries, seeks to foster relationships between clusters and their companies and boost competitiveness, economic growth and Sector modernization.