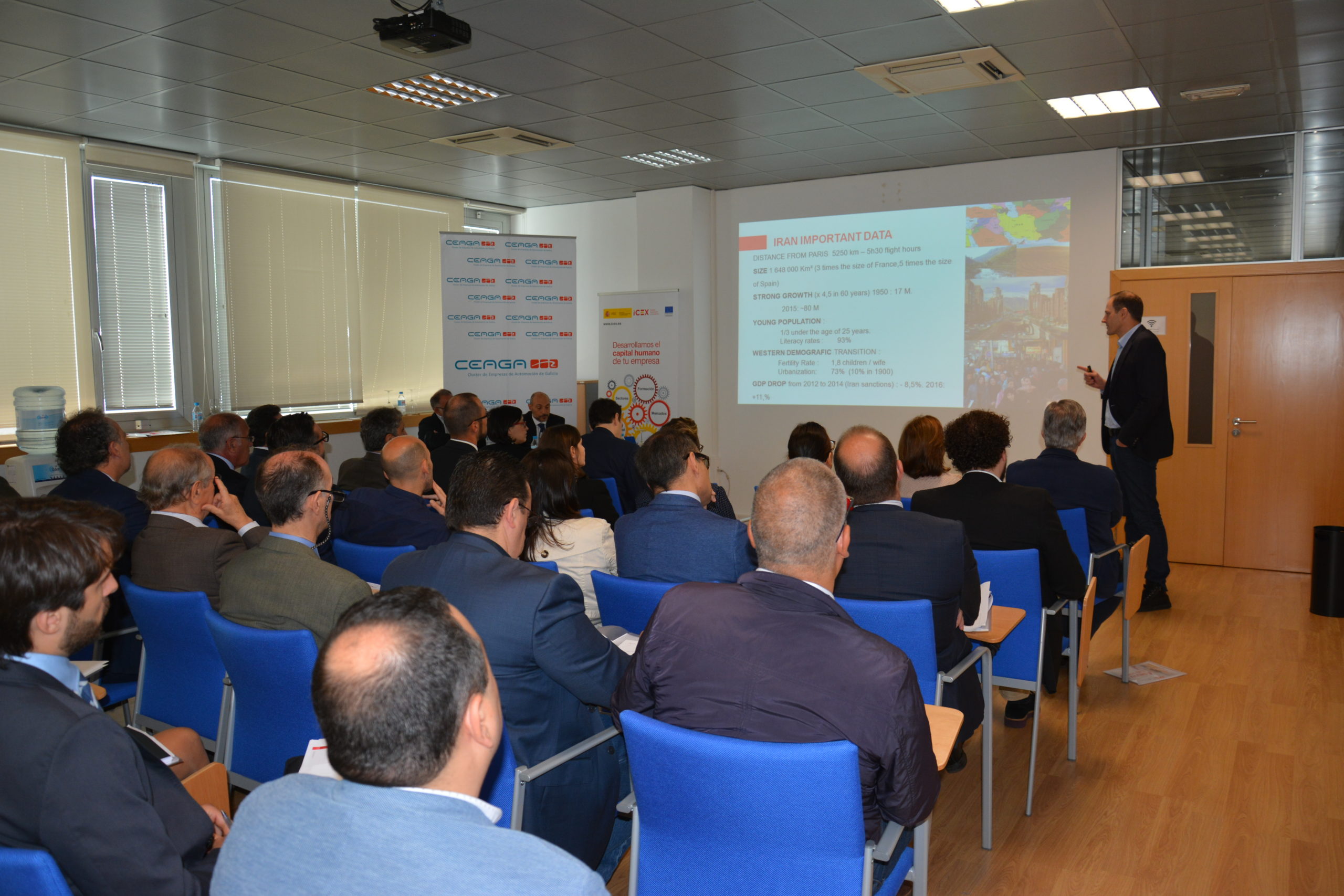 31 May 2017
This morning, at the Cluster facilities, a workshop on "Iran: opportunities for the automotive sector" organized jointly by CEAGA and ICEX and which was attended by 30 sector executives.
The event was attended by Yann Martin, General Manager of the Joint Venture SAIPA – Citroën CO., as well as Emilio Carmona, Spanish Economic and Commercial Adviser in Tehran who was accompanied by MRF Director, Ernesto Rodríguez and the Director of ICEX in Galicia, Sergio Prieto.
This meeting was aimed at companies in the sector interested in this market, with the objective of providing all the keys to take advantage of business opportunities and ensure the success of their operations in the Iranian market.
Iran is a target market for the automotive sector, one of the country´s main industries, with a production of 1.4 million cars per year, making it the 18th largest producer country. This industry accounts for 12% of employment in the industrial sector, 5% of the country´s GDP (450,000 million dollars) and employs 675,000 people. Currently, 16 companies manufacture full-size vehicles of all types within the Islamic Republic of Iran and attend the demand of a country with a car park in which 50% of vehicles are over 25 years old. The sector needs European technology, which is a great opportunity for the suppliers of Galician automotive