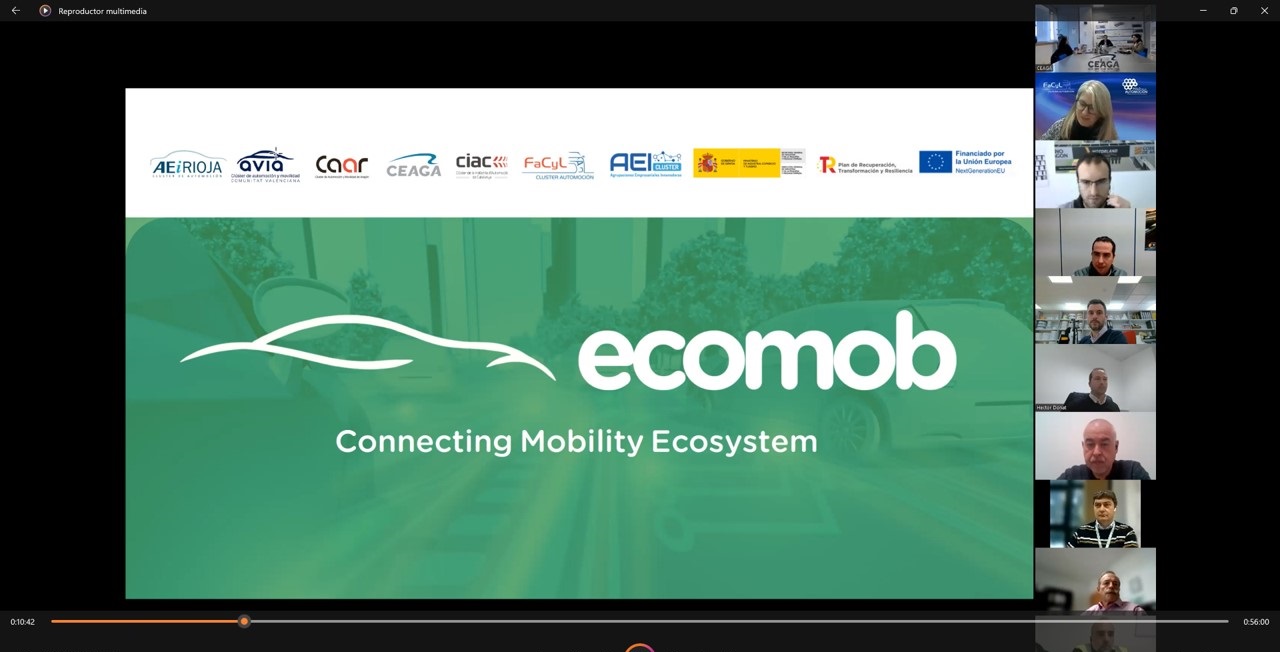 31 January 2023
CEAGA, with the automotive and mobility clusters of Aragon, La Rioja, Valencia, Cataluña and Castilla y León, has created an ecosystem -ECOMOB- that seeks to exchange challenges, projects and collaborators related to the mobility of people and goods, with logistics and movement of parts, and the digitization processes of the industry in the new ecosystem of sustainable and intelligent mobility.
Within the framework of this initiative, a series of webinars with success stories from different Spanish companies in the field of mobility will be held. The first session of these actions took place this morning online, with the assistance of more than one hundred people and the companies Alma Mobility and Fivecomm participated. The event was also attended by professionals from important OEMs, Tier1 and Tier2.
Fivecomm has made the project '5G Logic for the intelligent transport of parts between automotive plants' known to the attendees, which consists of a logistics solution that allows the transit of autonomous vehicles to operate on public roads for the transfer of parts between suppliers and OEMs, thanks to the 5G network.
For its part, Alma Mobility has exhibited its 'Innovative proposal for a mobility service to work'. This project allows workers from the same company and polygon to be grouped so that they can travel together to their workplace. The service combines the possibility of sharing a vehicle within the city and sharing fleet vehicles (carpooling).
The ECOMOB project has the support of the Ministry of Industry, Commerce and Tourism through aid financed by the Recovery and Resilience Mechanism, Next Generation.