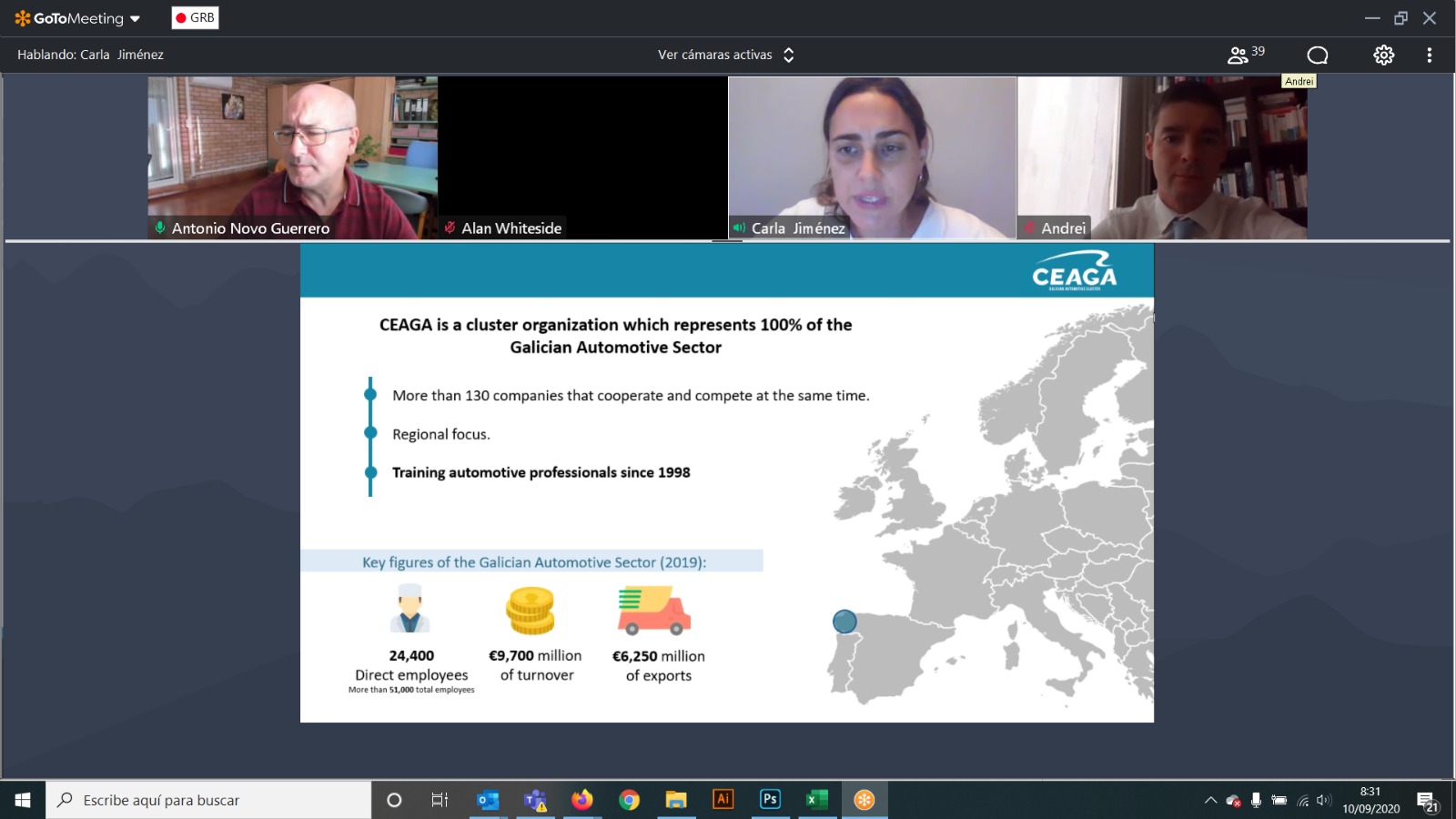 11 September 2020
CEAGA participated yesterday as a speaker in a round table where they reflected on the importance of smart specialization strategies and analyzed examples and good practices of how European institutions, regional authorities and clusters can collaborate and successfully implement the program " Next Generation EU ". In the meeting, where Carla Jiménez, coordinator of the CEAGA Corporate University, participated, DG GROW also made a presentation.
At this meeting, the importance of linking and strengthening the clusters and their commitment to collaboration in the proper use of Covid funds, those that will reach Spain and those that will be managed directly by the EC, became clear.
In this context, the European Commission will introduce a strengthened EU budget to help repair the immediate economic and social damage caused by the pandemic, activate the recovery and prepare a better future for the next generation.
To guarantee the recovery, the European Commission already proposed, last May, to create a new recovery instrument, Next Generation EU, with a long-term view. In addition, the Commission also presented its roadmap for 2021-2027, which prioritizes the actions necessary to drive the recovery of Europe, where skills development are among one of the five strategic priorities and clusters are expected to play an important role. CEAGA already participated, on June 30th, in a meeting with the European Commissioner for the Internal Market, Thierry Breton, and the European Clusters Alliance to analyze the role of clusters in Europe's recovery plan in the face of the economic and social crisis caused for the Covid-19 pandemic.