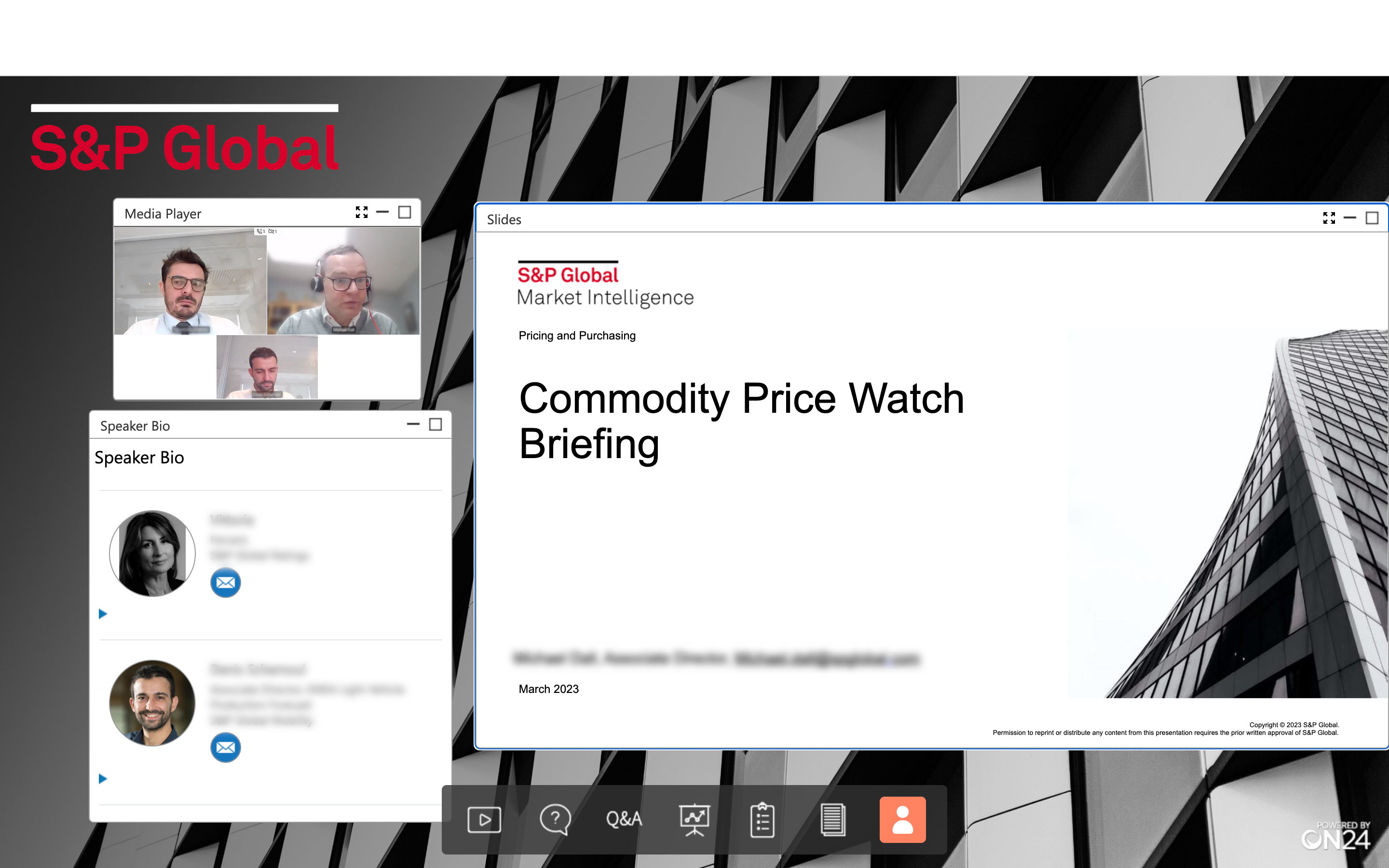 8 March 2023
Last Tuesday, March 7, CEAGA and the interested member companies took part in the webinar "Empowering the Spanish Automotive Industry: A Reborn Year", carried out by the market intelligence company S&P Global.
Thanks to the subscription agreement that CEAGA and other national automotive clusters have with S&P Global, the cluster could collect information about some of the challenges that the sector is going to face in 2023, as well as some forecasts within the international situation.
The webinar was split into three parts. The first one featured the main future trends influencing the sector, followed by an analysis of the global and European market situation and forecasts about production and sales. The last part of the webinar consisted of an explanation about the evolution of the prices of certain raw materials, such as natural gas or oil, metals such as iron, copper and aluminum and also plastics such as polyethylene.
This information is of the utmost importance, considering the uncertain situation that companies in the sector are going through, immersed in a moment of little stability due to inflation and the materials crisis, among other conditions.