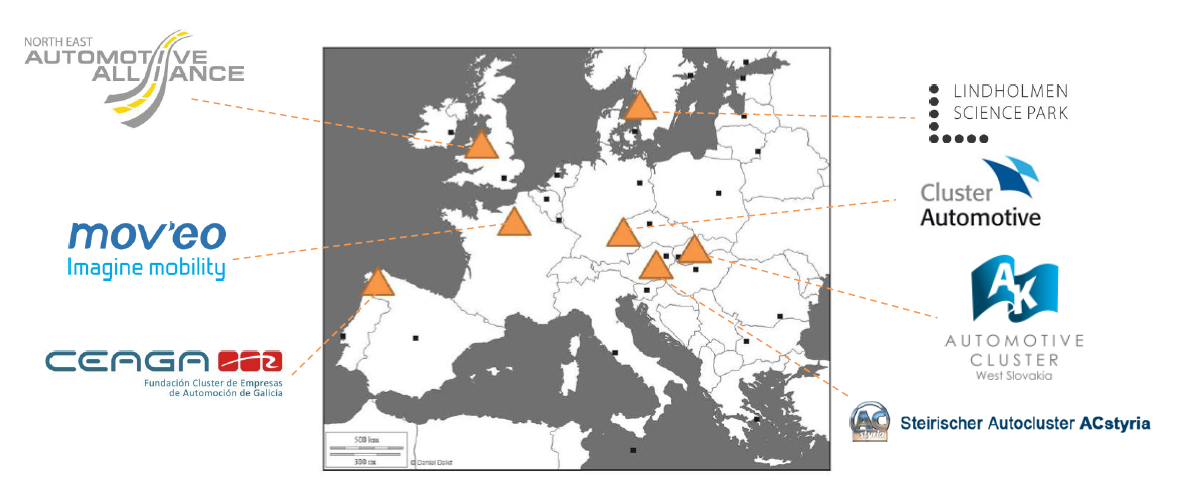 1 July 2015
The Galician Automotive Cluster has partnered with six of the most important cluster organizations in the European Union. The aim of the consortium is to promote the excellence in cluster management. So, the group will develop four lines of action:
– Identification of best practices in the cluster management.
– Design and teach of specific training in excellent cluster management.
– Identification of high-impact projects for the small and medium enterprises.
– Monitoring the impact caused by the Excellent Clusters on the economy of the regions and conducting activities to disseminate the audits of excellence that promotes ESCA (European Secretariat for Cluster Analysis).
The role of CEAGA inside the consortium will be to lead the training module through the CEAGA Corporate University. Thus, an international management training program will be organized in Galicia. This training initiative will be design by CEAGA, which will seek the best teachers and materials for the occasion.
This group of excellent clusters come together more than 2,500 companies, of which over 1,000 are SMEs and consists, besides CEAGA, by the following organizations: Moveo (France), Lindholmen Science Park (Sweden), Bayern Innovative GmbH (Germany ), ACstyria AutoCluster (Austria), North East Automotive Alliance Limited (UK) and Automobilovy Kluster (Slovakia).