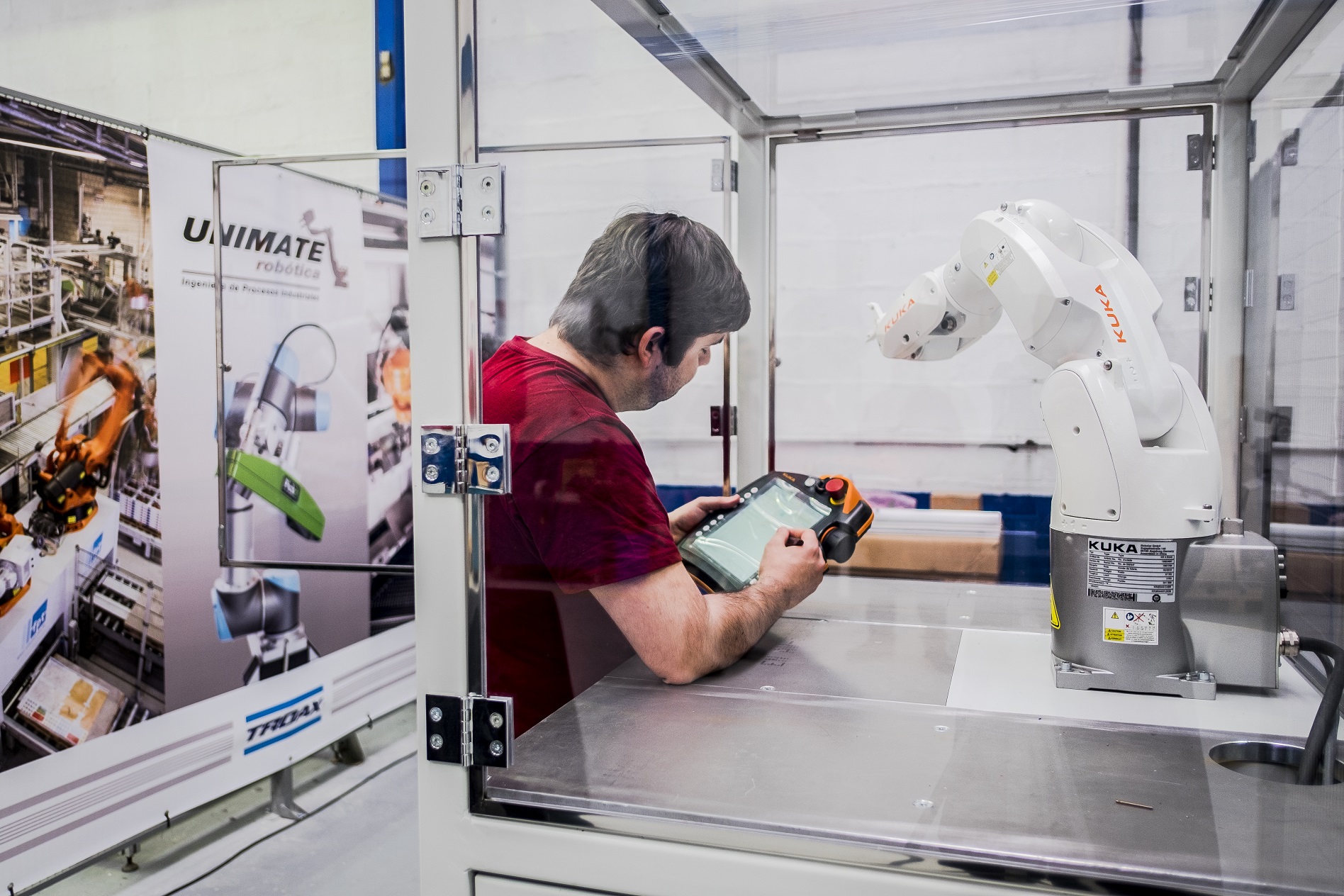 8 January 2021
The CEAGA Corporate University has signed a collaboration agreement with Unimate School, with the aim of reinforcing its open training offer in the area of robotics and automation.
Unimate School is the training school launched in 2018 by the company Unimate Robótica to respond to the growing demand for specialized training in the field of industrial robotics.
With this agreement, it is facilitated that CEAGA member companies, particularly the smaller ones, can have access to training with advanced technological means and with active teachers, specialized in projects in the industrial area, and in continuous contact with the business reality.
In addition to the training support provided by a good number of Cluster companies, by allowing them to carry out specific training in their plants or for their professionals to combine the development of their functions with teaching activity at the UCC, CEAGA has specific collaboration agreements on training with several companies. This is the case of Groupe PSA, with an agreement that was signed at the end of 2017, to regularly give open training, taking advantage of the means and facilities of its training school. Likewise, in a more specific way, the UCC collaborates with CTAG and with companies such as Ledisson Automation & IT or Lupeon, in the field of technology and Industry 4.0 and with Kaleido, Ideas & Logistics, in the area of ​​logistics and trade exterior, among others.
The ultimate objective is to take advantage of the knowledge and training resources already existing in the Sector companies to open them up and reach more member companies of the Cluster.