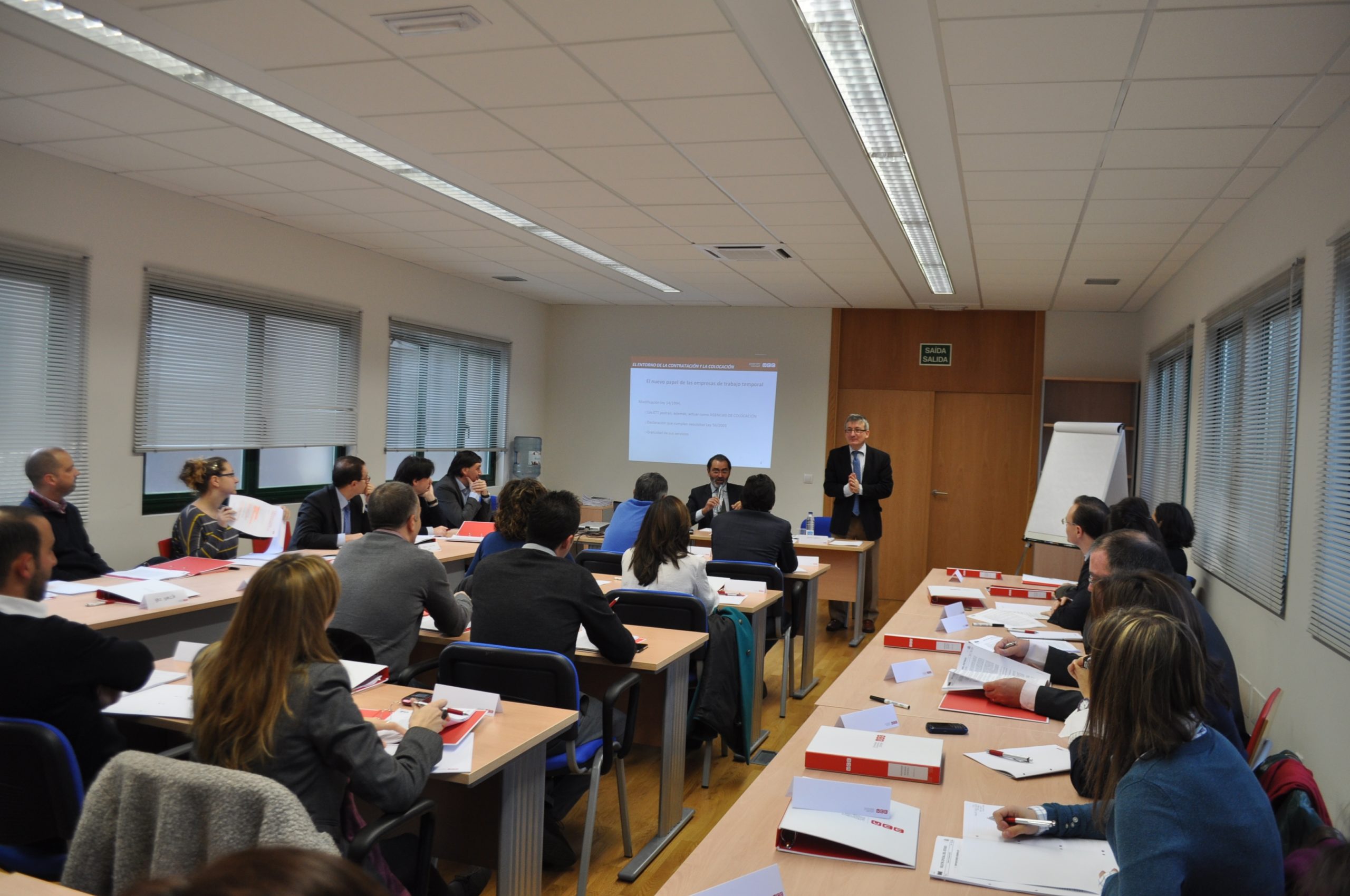 2 March 2012
The labour reform is a reality that all member companies of the Galician Automotive Cluster are concerned about. For this reason, the UCC organized on March 1st, at its new facilities, located in the "Hogar San Pelayo" building ("Gota de Leche"), a seminar about the "Application of the Labour Reform in CEAGA companies".
This conference, mainly aimed at people in charge of the Human Resources Department, analyzed the group of measures included in the reform, and assessed the implications for the Sector companies.
The seminar was taught by two experienced and well-respected lawyers, Alfredo Briales and Jaime Cabeza, with good knowledge of the automotive industry, which provided the audience with a complementary viewpoint of the reform and its implications for companies and workers.
This initiative, organized by CEAGA Corporate University, was well received and with an attendance of 30 people from 23 Cluster companies.
If you wish more information do not hesitate to contact us:
Carla Jiménez
carla.jiménez@ceaga.com
Tel. 986 213 790