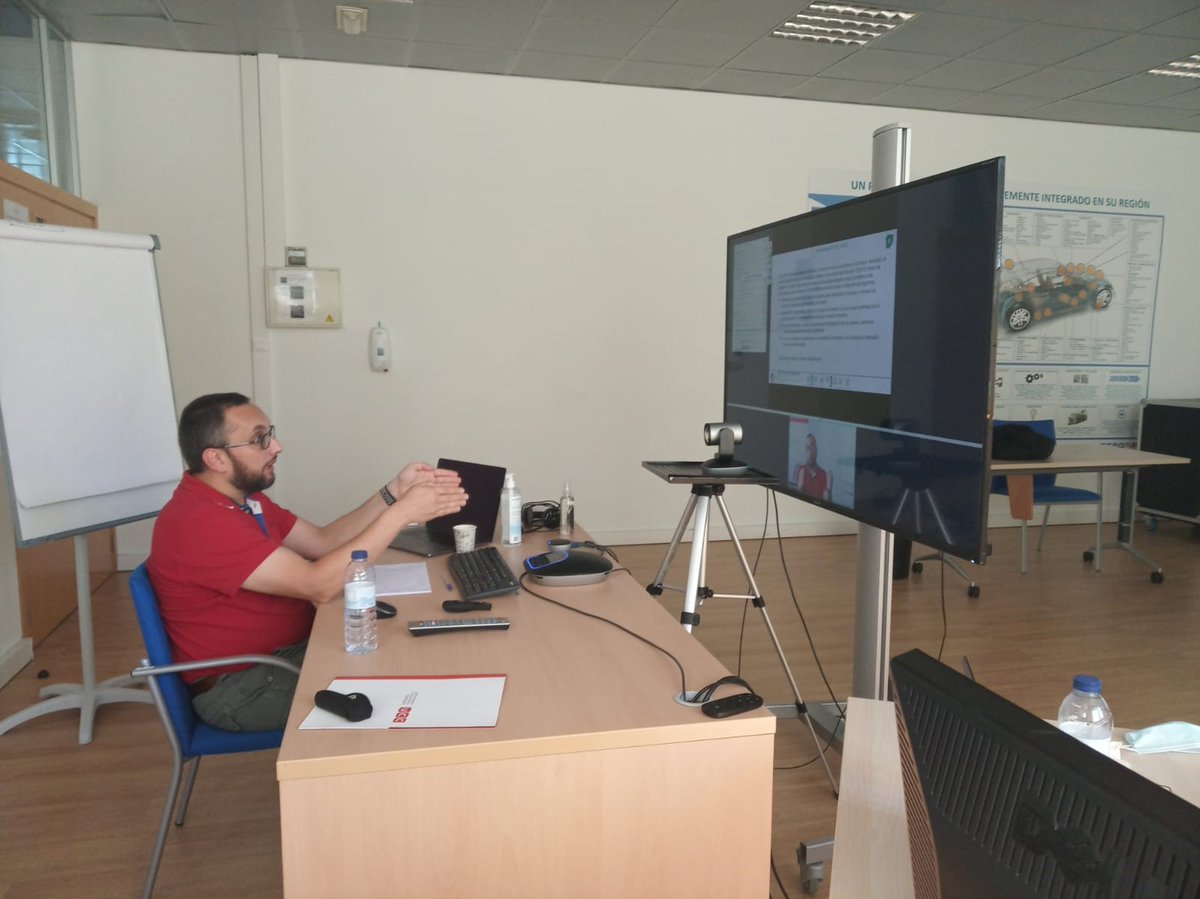 28 May 2020
Given the current situation, the CEAGA Corporate University has opted to adapt its training plan and until after the summer it will only program virtual classroom training, meeting the requirements established by FUNDAE for its bonus, both for active workers and in ERTE situations.
In this context, the first training session "IATF 16949: 2016 Automotive Quality Management System" was held yesterday, given by two active professionals of the Sector. Quality managers, middle managers and other technicians from the companies of the Cluster interested in knowing in depth the content of the new IATF Standard 16949: 2016 participate in the training in order to implement it in their organizations.
This streaming course, which ends on June 2nd, is having a good reception among the participants, since it combines the theoretical exposition of concepts with the resolution of doubts and the realization of practical cases.
Thanks to the flexibility and effort made by the trainers and professionals in the Sector, the UCC will continue to adapt / expand the offer throughout the year, depending on the evolution of the situation and the circumstances and needs of the companies.