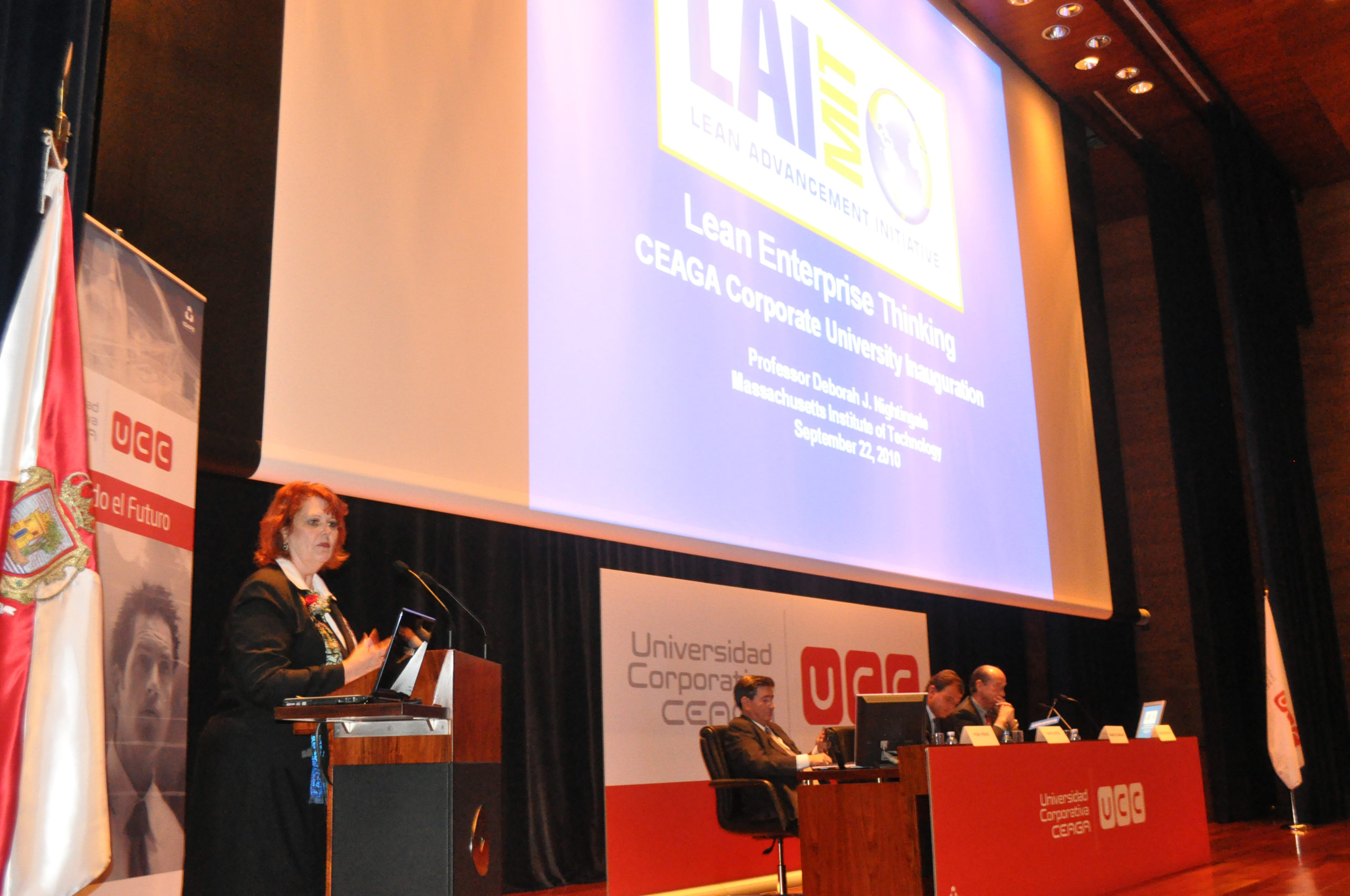 23 September 2010
The opening ceremony of UCC's first academic year took place last September 22nd at the Caixanova Social Centre. The first UCC students and teachers were accompanied by more than 80 Sector companies representatives: General Managers, Human Resources Directors, Technical Training and the whole sector workers through their union representatives.
Among some of the personalities that participated in this opening ceremony were: Representatives of the local Administration, such as Javier Guerra, Galician Minister of Economy and Industry and CEAGA managements as: Francisco Anguera, Cluster President and Pedro Piñeiro, UCC Director.
Deborah Nightingale, global expert in Lean Manufacturing and Co-Director of the Lean Advancement Initiative (Massachusetts Institute of Technology), gave the keynote lesson "Lean Enterprise thinking".
During this act, UCC presented its first program, "Management and New Product Development", which is characterized by capitalizing the opportunities, strategy and decision making process from the perspective of ethics and the latest knowledge in innovation and technology.
The educational approach of this Corporate University is unique: because it comes from the industry, therefore it allows the students to integrate knowledge and practice immediately in their daily work. UCC has a group of teachers recognized by the automotive industry and is aimed towards the implementation of a management and innovation scheme that enables the Galician automotive industry to lead its own future and become a model in an European and global level.
If you wish more information do not hesitate to contact us:
Abel Tintos
abel.tintos@ceaga.com
Tel. 986 213 790