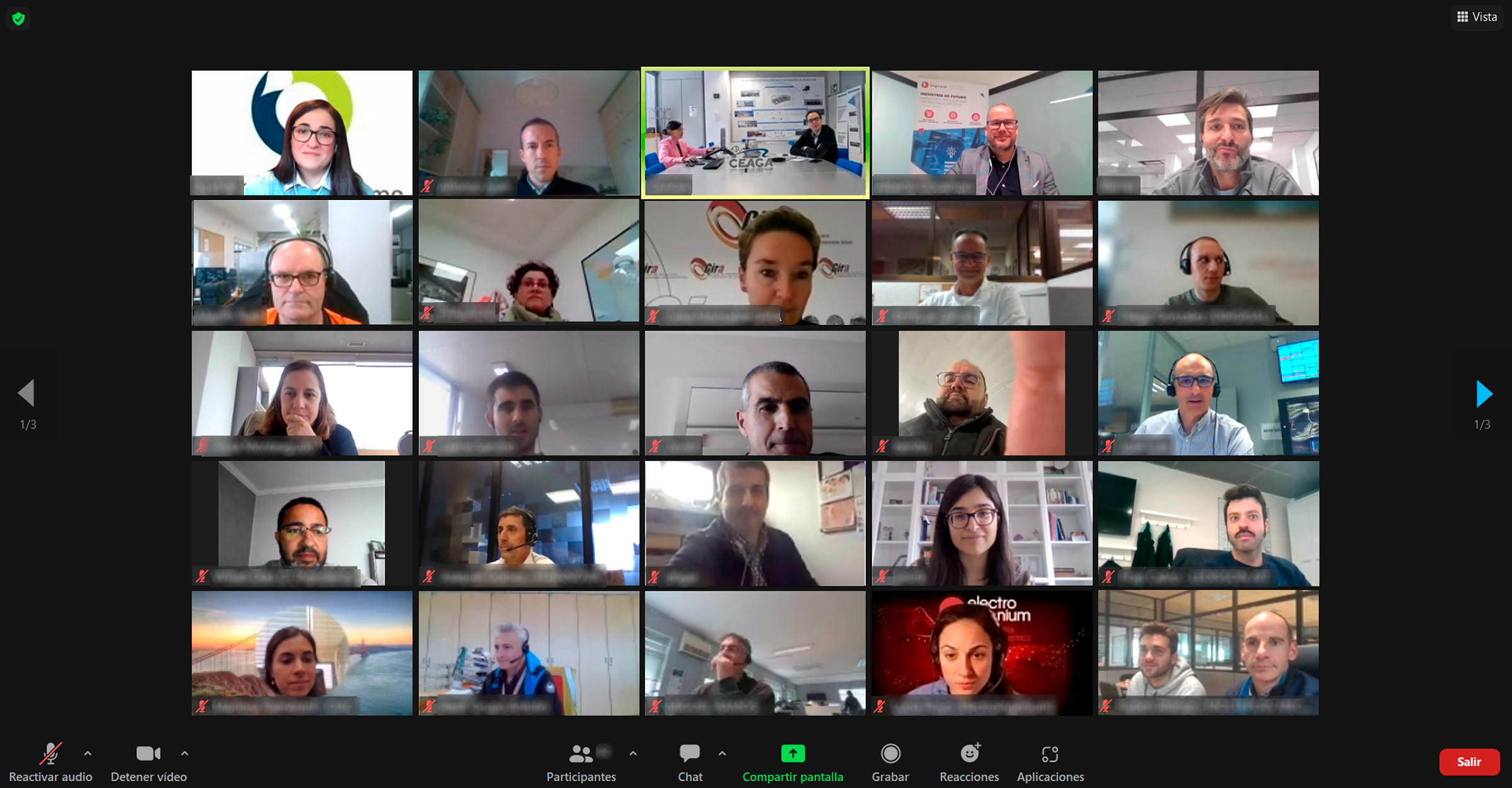 30 November 2022
The 'Forum of Excellence 4.0', an initiative of eight national automotive clusters, held its 12th sesion yesterday focused on energy efficiency. During the conference, organized by CEAGA and the Automotive Cluster of the Valencian Community (AVIA), the Galician companies TI Fluid Systems and Inycom Innova presented the results of the Innetik project as a success story. This initiative consists of an energy intelligence SaaS solution (Software as a Service) that allows analyzing the economic cost of energy at the product level, as well as detecting anomalies in energy consumption processes and improving the sustainability of an industrial process. In addition, the Innetik project participates in the consolidation phase of the sixth edition of Business Factory Auto.
The success story of the Valencian company Ibérica de Suspensiones (ISSA) was also presented in this session. Its director, Luis Ferrer, announced all the energy efficiency measures implemented at the Nules plant, a deployment of projects that has allowed monitoring its energy consumption and optimizing its costs.
The conference was held online and was followed by more than 100 professionals from the Spanish automotive industry.
CEAGA and seven other national automotive clusters have come together to launch this project, which recently won the 2022 National Award for Business Collaboration during the X Congress of Innovative Business Clusters. Specifically, the Forum of Excellence 4.0 initiative has been the winner in the category of Best collaborative project between clusters.
The objective of this initiative, supported by the Ministry of Industry, Commerce and Tourism within the framework of the 2021 call for AEIS, is to know the transformation process of different companies associated with the clusters to share knowledge and evaluate the possibility of putting tractor projects that are transversal to the entire industry and to all territories.