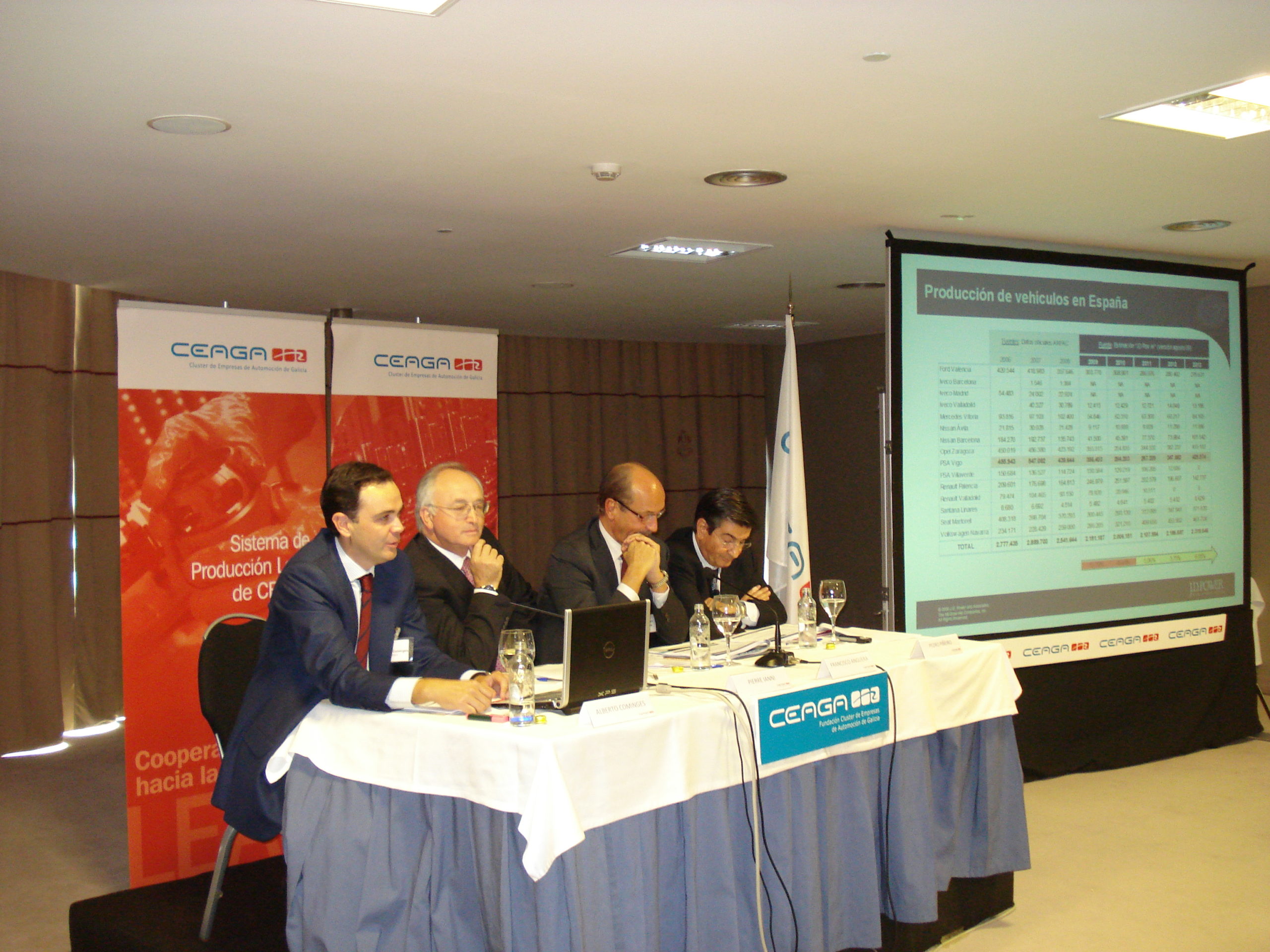 24 September 2009
Last Monday September 21st took place CEAGA General Meeting, in the "Los Escudos" hotel, more than 70 companies came to this act because they were interested in knowing the current situation of Galician Automotive Sector.
In this act the Cluster speakers were: Francisco Anguera, the President, Alberto Cominges, the Director and Pedro Piñeiro, the Board Advisor, who performed a competitive analysis of current developments and discussed market expectations for Europe in the coming months.
In addition to the current situation and the CEAGA main projects, this meeting was an analysis of the Cluster companies results after 18 months of the Lean System implementation. In order to speak about the Lean System, Pierre Ianni (the Director of PSA Peugeot Citroën – Center of Vigo) participated in this act. Also, two consultants one of Valessentia and the other from Kaizen, reinforced this subject with practical examples in the CEAGA companies.
At the closing, the IGAPE Director, Joaquín Varela, participated in order to present the support measures funding for sector companies and solved the assistants doubts related to this topic.
If you wish more information about this act, do not hesitate to contact us:
Abel Tintos
abel.tintos@ceaga.com
Tel. 986 213 790