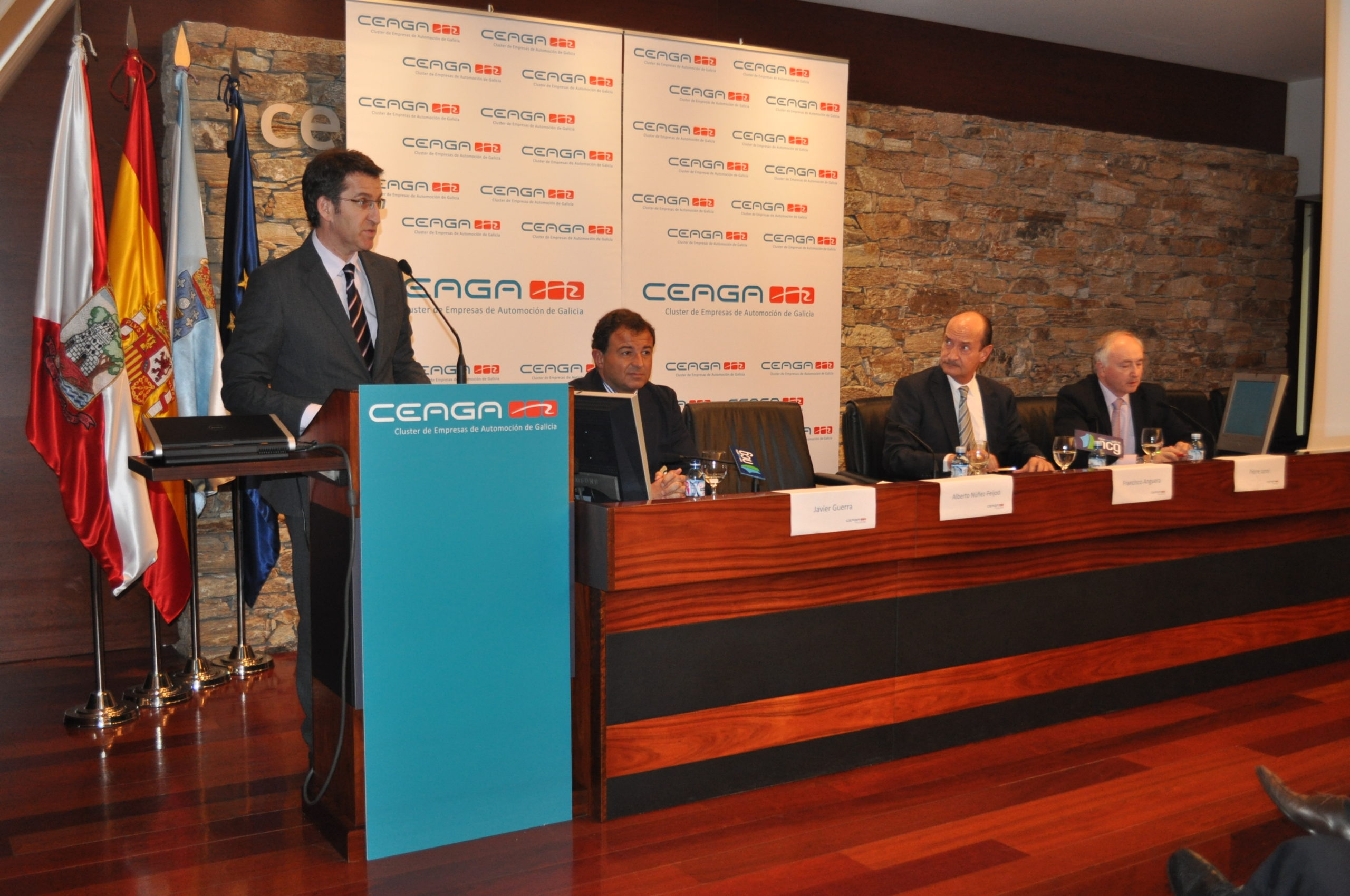 1 April 2011
Last Wednesday, 30th of March, the Cluster General Assembly took place in the Caixanova Social Center. This act was attended by representatives of fifty CEAGA member companies, interested in knowing the situation of the Sector in the last period.
Among the many topics discussed in the Assembly, the new board of the Cluster was announced, chaired once again by Francisco Anguera, General Manager of Grupo Copo. Furthermore, CEAGA representatives of strategic projects participated.
The event closed with the participation of: Pierre Ianni, PSA Vigo Director; Francisco Anguera, CEAGA President and Alberto Núñez Feijóo, Galician Autonomous Government President, whose presence, accompanied by Javier Guerra, Regional Minister of Economy and Industry, supported one year more the Galician Automotive Sector.