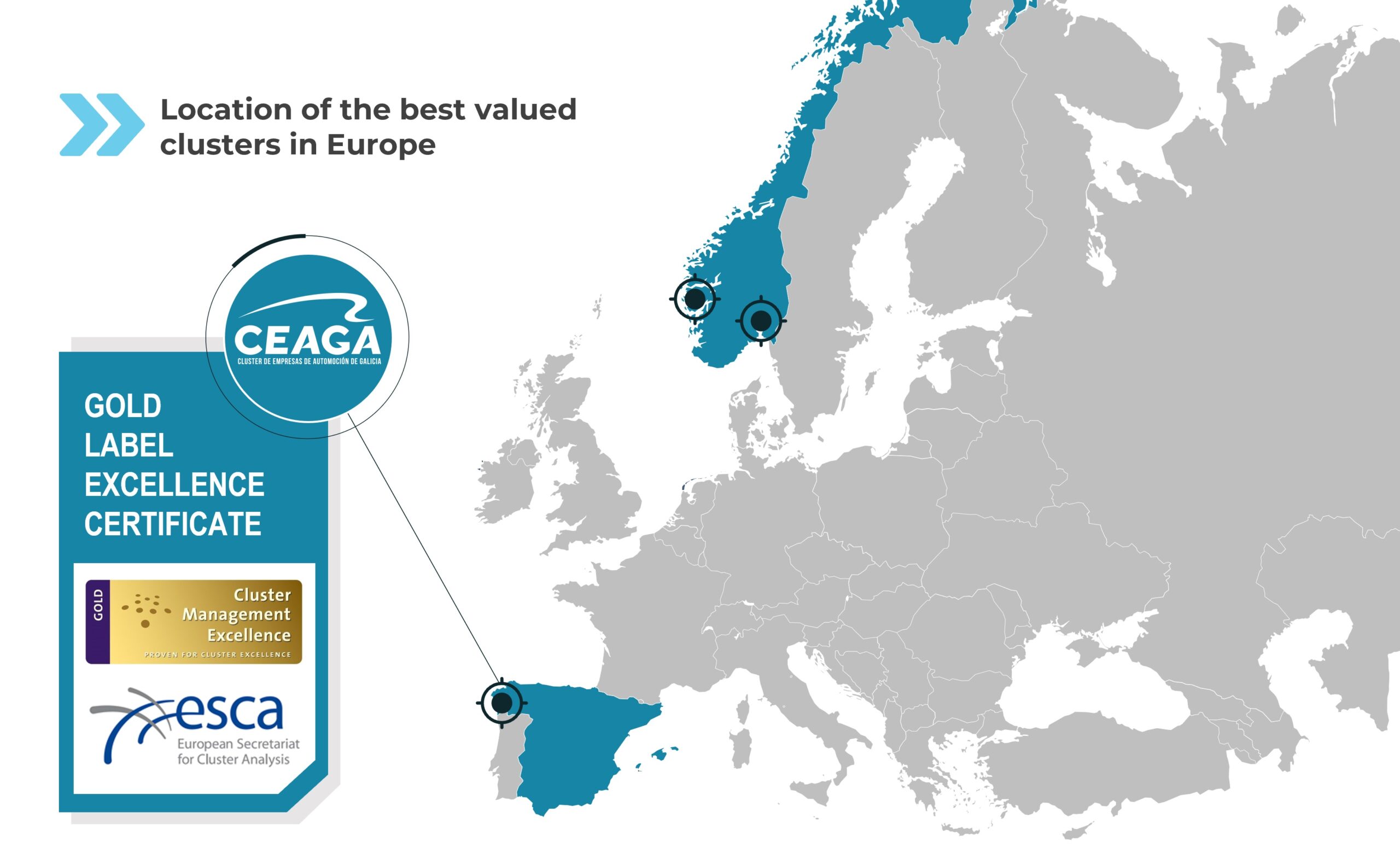 23 November 2022
CEAGA has once again achieved the Gold Label accreditation of excellence, which accredits it as a reference cluster in Europe for demonstrating a high level of quality in its strategy and management. The score obtained in the last renewal, 97 points out of 100, keeps CEAGA on the podium of the best valued automotive and mobility clusters in Europe.
This recognition is granted by the European Secretariat for Cluster Assessment (ESCA), an organization created to promote excellence in cluster management through benchmarking. This organization was born within the framework of the European Cluster Excellence Initiative (ECEI), promoted in 2009 by the European Commission. Currently, there are 3,000 cluster organizations in Europe, of which more than 1,000 are accredited, 120 of them have the Gold Label certificate. CEAGA is the cluster organization with the best rating in the EU 27 and the only Spanish cluster with this recognition in the "Transport, Mobility and Automotive" category.
This is the fourth time that CEAGA has obtained this accreditation, for which an exhaustive audit is carried out in which different indicators are analyzed, such as the strategy, the services offered to companies or the projects launched, as well as aspects related to the organization such as governance or team qualification.

This Gold Label certificate also allows clusters to form part of the Excellent Clusters Expert Group (CEEG), one of the main interlocutors with the European Commission on clusters and industrial policy and of which CEAGA has held the presidency since 2021.