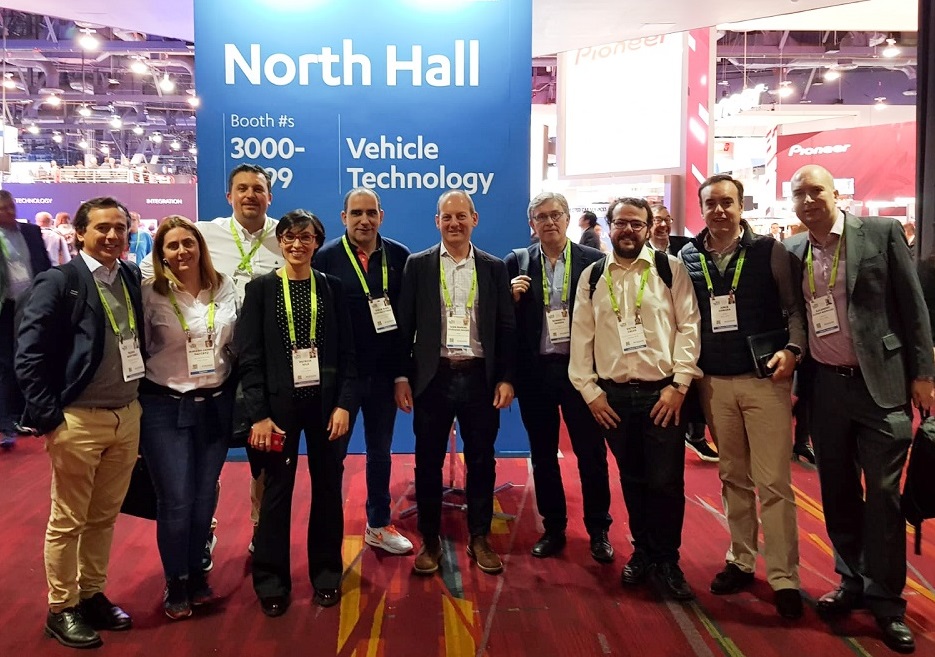 11 January 2019
CEAGA and the Business Factory Auto attended the international electronics event CES 2019 ("Consumer Electronics Show"), which was held in Las Vegas (United States), from January 8 to 11.
Members of the CEAGA team and representatives of the BFA management team, as well as members of six participating companies of the accelerator (Muutech Monitoring Solutions, VMS Automotive, Xesol Innovation, Inprosec and Netun Solutions) and the company Little Electric Cars were present at the event.
During the event, they were able to learn about the next generation of technological innovations in the market, among which was the 5G technology and the so-called IoT (Internet of Things). In the automotive section, the event also included the presentation of the latest innovations of major manufacturers in the Sector.
Attendance at this event is part of the objective of the BFA to promote the international projection of the participating projects and increase their competitive position through technological innovation.
CES Las Vegas is the largest annual electronics trade show in the world. According to the organization of the event, this year it has been a meeting point for more than 4,500 companies in the electronics industry and 180,000 professionals from some 155 countries around the world.
This initiative has been subsidized by the Igape, through the Galicia Exporta Intermediate Organisms 2018 Program, an operation co-financed by the European Fund for Regional Development, Operational Program FEDER Galicia 2014-2020.
Part of this financing will also be used to provide strategic business information on the evolution of markets and future vehicle projects, in order to identify new business opportunities for the entire sector.
The Business Factory Auto is driven by Xunta de Galicia, CEAGA, Groupe PSA and Consortium of Zona Franca of Vigo. Currently, it celebrates its third edition in which 20 projects participate in the acceleration and consolidation program. It is the most international edition with projects from Dubai and Germany. Since its inception, 35 new companies have been created between the three editions, generating more than 150 jobs and a turnover of more than 10 million euros. 30% of participating companies already export to other countries.