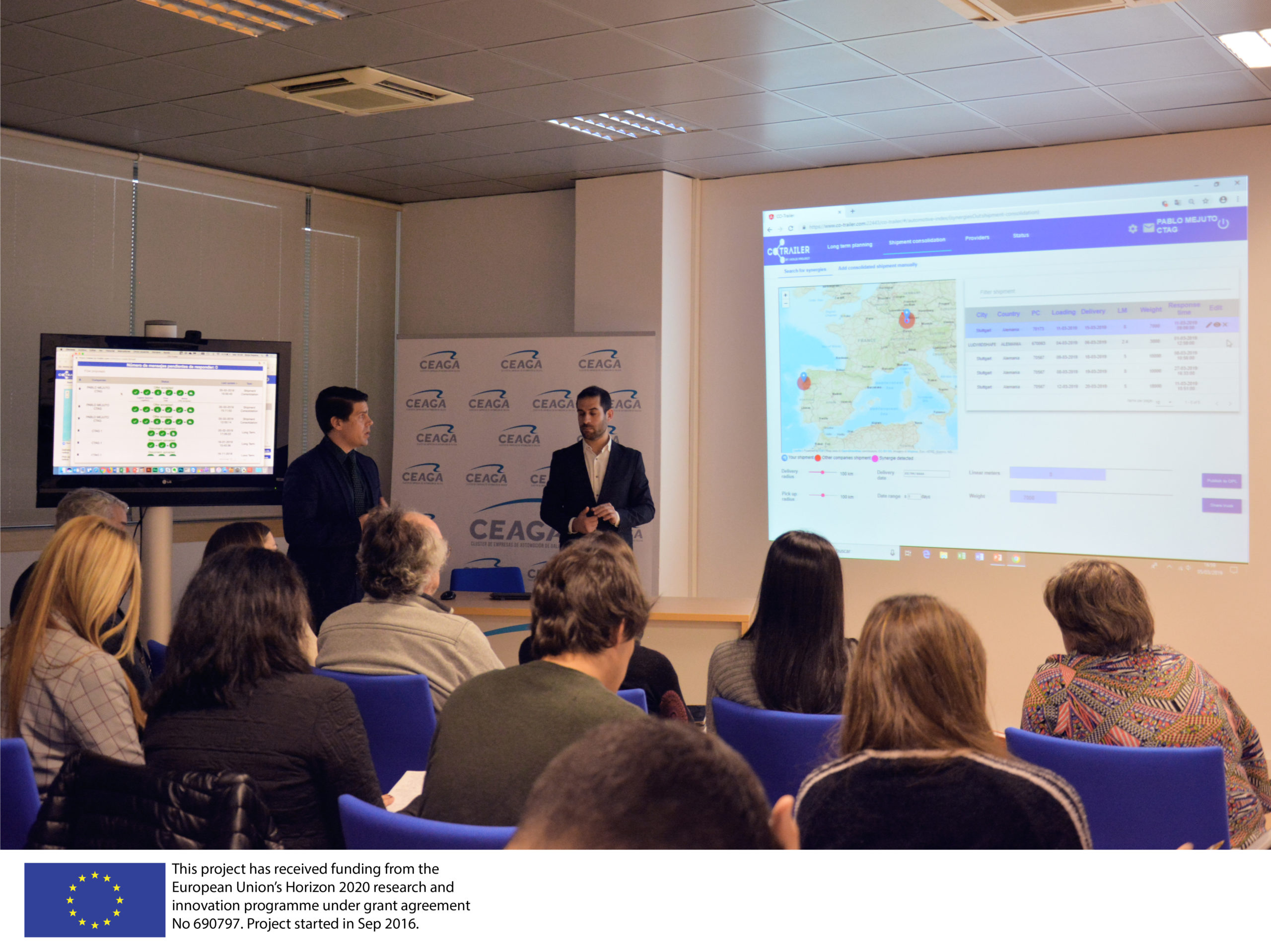 14 March 2019
The Cluster of Automotive Companies of Galicia (CEAGA) in collaboration with the Automotive Technology Center of Galicia (CTAG) organized a day to present to the companies of the Sector the new platform Co-Trailer to share logistics supply routes.
The conference "Logistics Trends 4.0: presentation of the Co-Trailer platform", held on March 5 at the Cluster facilities, also included a presentation on the new trends in the field of logistics 4.0 and how they impact within the AEOLIX European project, given by the Responsible for R & D in the transport sector of ATOS Spain, Germán Herrero.
The Co-Trailer platform allows to optimize the merchandise supply chain between companies, sharing logistical routes and contributing to the reduction of energy consumption and emission of greenhouse gases. Currently, the project is in the testing phase with ways to open to other member companies of the Cluster in order to identify common routes.
This platform is part of the Strategic Plan for the Automotive Sector of Galicia (P3CA) and the european project AEOLIX (Architecture for European Logistics Information Exchange), co-financed by the Horizon 2020 program of the European Union.
With a duration of three years, the AEOLIX project aims to develop a digital ecosystem that facilitates the exchange of information, in real time, and cooperation among all actors in the supply chain to improve and synchronize the logistics operations of the Sector in Europe.