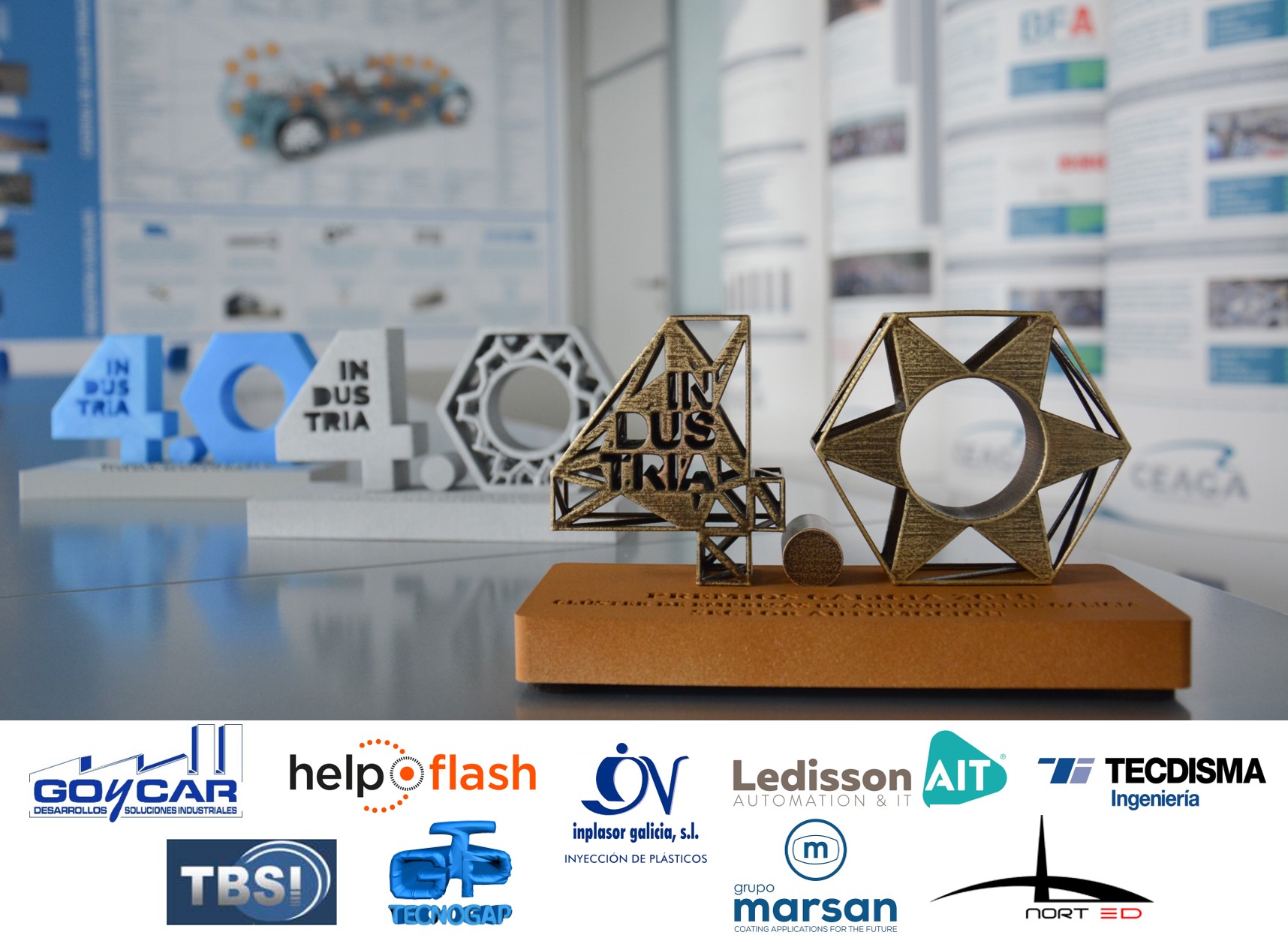 25 April 2019
CEAGA received this week, from the Regional Minister of Economy, Employment and Industry, Francisco Conde, the first prize for a project grouped with 9 SMEs focused on the digitalization of industrial processes. This is the third consecutive year that CEAGA has won this award, given by the Xunta,
The project was created with the objective of supporting and promoting the transition of the Galician automotive industry to the "Factory of the Future" through investment in Industry 4.0 technologies and the dissemination of experiences and results among the other companies in the Sector.
The proposals put forward by the companies are framed in twelve areas of industrial action: additive manufacturing, sensor and mechatronic actuators, cyber-physical systems, automation, machine-machine intercommunication, connectivity, autonomous vehicles, personalization of products, IoT (Internet of Things ), Big Data, modeling and simulation of industrial processes, and Logistics 4.0.
Counting on the projects of the two previous editions, 29 SMEs representing the entire value chain of the Galician automotive industry participated with a total investment of 7 million euros and an average investment per company of 250,000 euros.