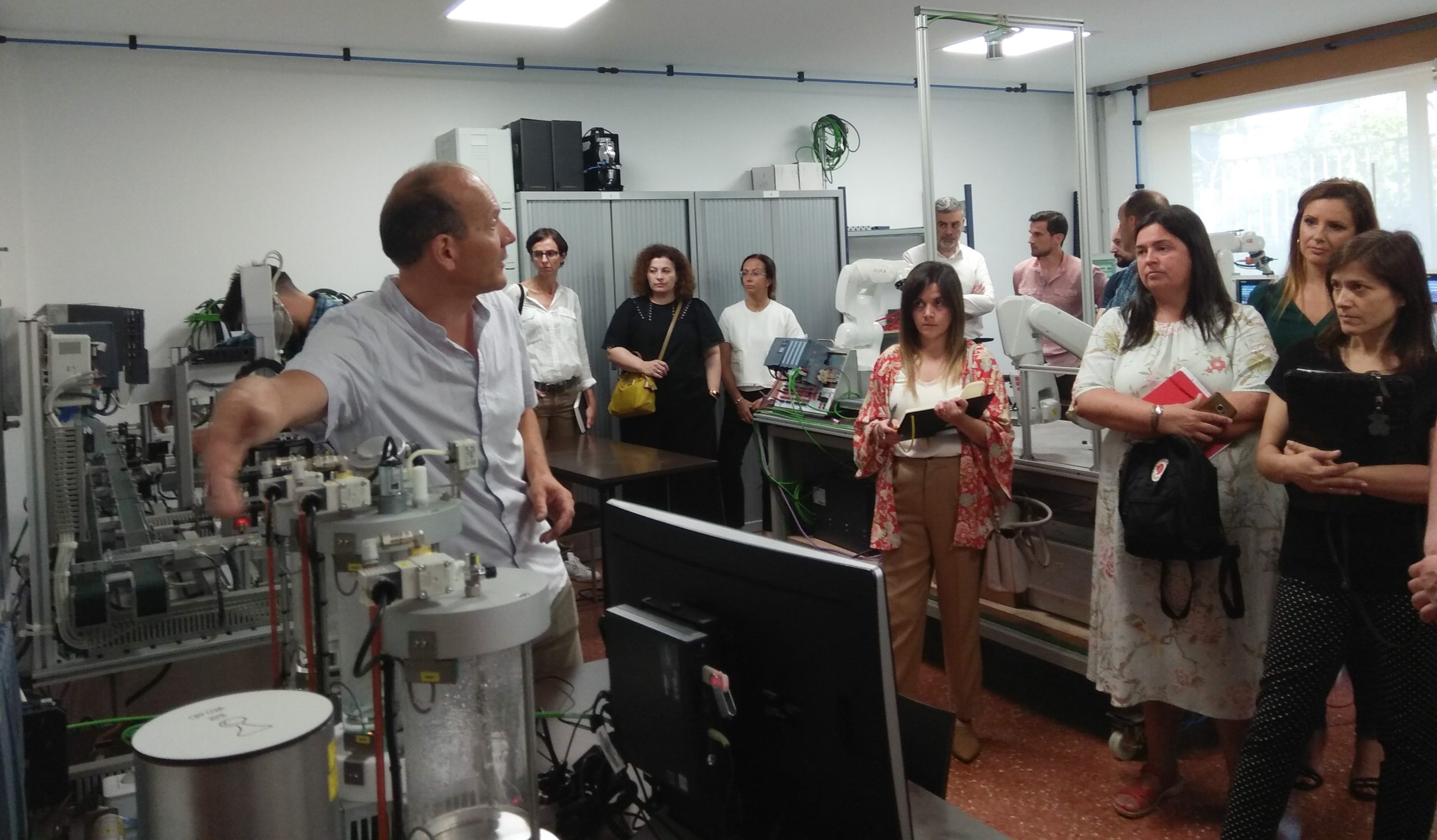 31 May 2019
Yesterday the "Capabilities Demonstration Workshop the Coia Training Center" was held. CEAGA and 22 companies of the Sector attended to know the new equipment of their workshops.
The CIFP of Coia is a Training Center, where the Higher Vocational Training cycles "Automation and Industrial Robotics" and "Industrial Mechatronics" are taught, in addition to several Certificates of Professionalism (CP). Recently, he invested in the modernization of his workshops to adapt them to the training needs of the current industrial sector.
In the session, organized by the Ministry of Economy, Employment and Industry, participated the General Director of Orientation and Labor Promotion, Alfonso Marnotes, the Director of the CIFP of Coia, Ángeles Cortes, several teachers and students of the Center, and other companies of the industrial environment.
Attendees visited the workshops on robotics and programming, welding, machining, electrohydraulics and electropneumatics, with the aim of exposing the training capabilities of the Center in these specialties, as well as the certificates of professionalism taught.
This meeting was an opportunity for the companies of the Sector to transfer to the Center´s team their needs in terms of training and new professional profiles required in the current industrial scenario, in addition to analyzing options for the incorporation of students from the Center to their plants.