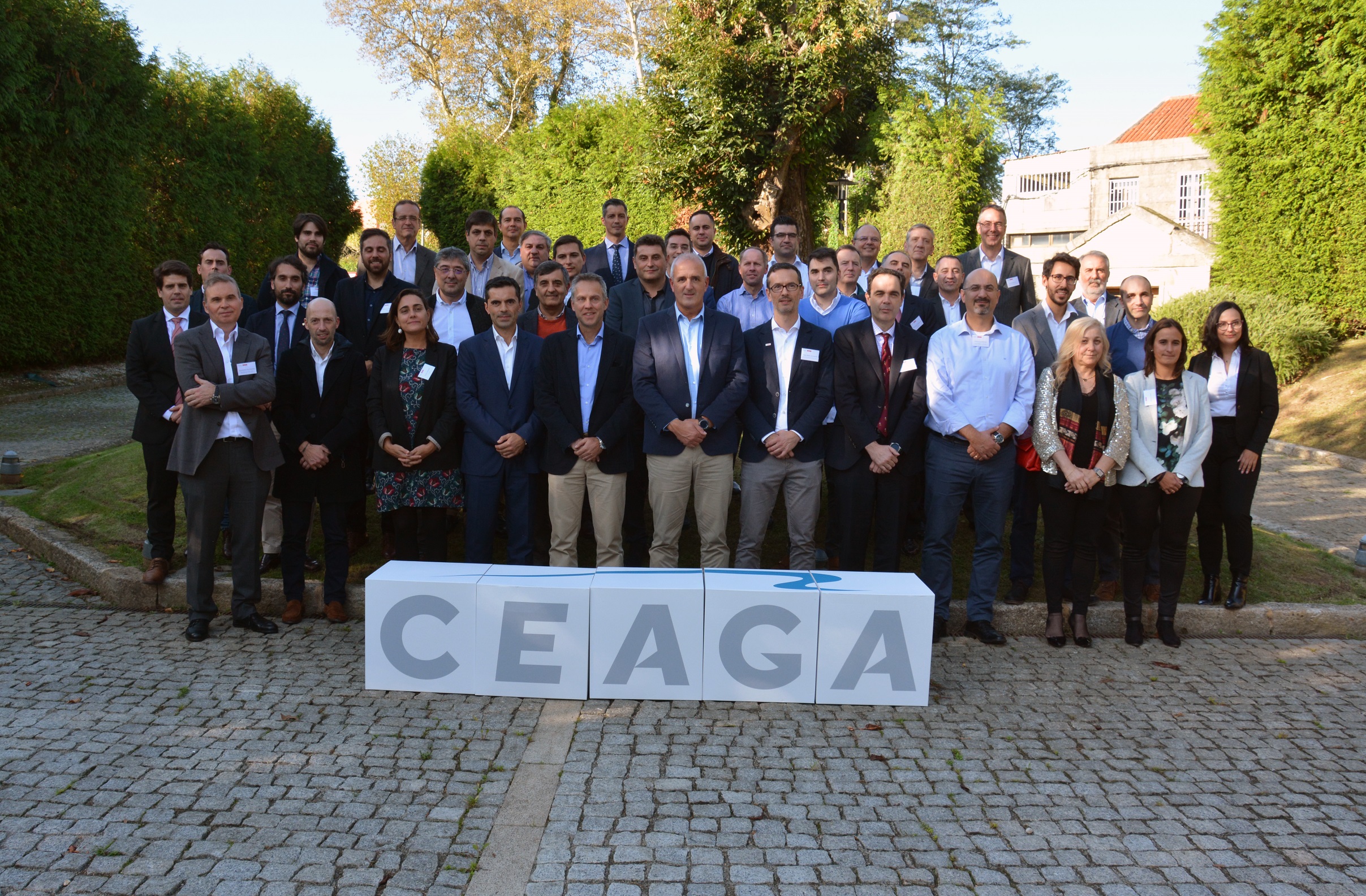 23 October 2019
40 top-level executives of the automotive sector met yesterday, in the Pazo de San Roque (Vigo), in a workshop to share knowledge about the concept of "The factory of the future", with the aim of using the important deployment of the Lean Manufacturing in the Cluster as a lever to boost digital transformation. During the work sessions there were international experts from the industrial division of Bosch Consulting, the General Director of the Bosch Car Multimedia plant and a case of Galician success, that of GKN Driveline Vigo.
In addition to the automotive industry, executives from other sectors also attended, such as the Vice President of the ICT Cluster, the Vice President of the Naval Cluster and Clavo Foods, which holds the Vice President of the Food Cluster.
From the different presentations, round tables and group activities, important conclusions and lessons learned were drawn. Finally, the closing of the workshop was carried out by the Vice President of CEAGA and Director of the Groupe PSA Center of Vigo, Ignacio Bueno, who highlighted the high level of the session and the conclusions obtained and stressed the importance of moving forward.
After the completion of this workshop and another on "The Supplier of the Future", aimed at SMEs and held on October 4th, CEAGA continues to boost cooperation and listen to companies in the face of the new challenges ahead. In this line, automotive professionals will meet again on November 27th, with the organization of another workshop for managers that will allow to know the impact of "The vehicle of the future" and identify strategies.