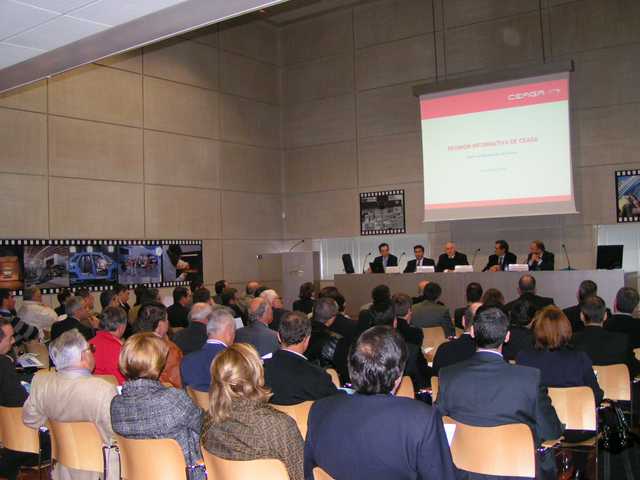 28 October 2008
Recently, the Steering Committee of CEAGA has maintained a round of contacts with the Galician Regional Government to communicate the current sector situation to them and to obtain the institutional support of its Regional Agencies.
In order to inform CEAGA companies on the situation of the economic crisis and to pick up their opinions and proposals, on October 27 a meeting has been celebrated at CTAG facilities.
Among the participants were Antonio Vega, Pedro Piñeiro and Luciano Martínez Covelo, in representation of CEAGA and Pierre Ianni in representation of PSA-CV.
Some of the subjects discussed during the meeting were the explanations given with respect to the present situation of PSA-CV and the own industry of components facing the economic crisis. Also, the process of deployment of the 10 anti-crisis measures of the sector was detailed, and the initiative of the Automotive Forum promoted from the Xunta.
At the end of the event a nourished dialogue was ignited between the attending companies by commentaries and questions addressed to the presenters of the meeting.
In case you are interested and would like more details, please contact us:
Abel Tintos
abel.tintos@ceaga.com
Tel. 986 213 790