Turnover




Employees




Sales information
Main value chain Tier 1
Auxiliary value chain
PDF File
Download file

Company description
Itera is a technology-based business initiative (IEBT, Xunta de Galicia) that originates from the CIMA research group, belonging to the Higher School of Engineers of the UVigo. The company started offering technical services of high added value, with the development of proprietary technologies and homologation as a supplier in multinationals such as Stellantis and Grupo Renault (of which it owns COFOR number), and evolved towards the construction of capital goods. In this sense, it has registered trademarks of, for example, mechanical components for the treatment of viscous fluids (HYMANN-GUSTAVSSON), as well as own technology of artificial vision (Merasys).
Although throughout history Itera has worked in a large number of sectors, currently 90% of its turnover is focused on the automotive sector.
Itera is part of a business group composed of: Engineering and Control Merasys, Enxenia and Itera Maroc (Installations Techniques du Detroit). The latter company recently emerged due to the high demand in Morocco after the implementation of several automotive factories that required their suppliers to be installed in the country.
Products and services
Auxiliary services
Automation and robotics

Engineering

Machinery and small integrated lines

Maintenance and services

Process outsourcing
Company dedicated to industrial process engineering, specializing in non-contact inspection processes. It has facilities operating in almost all stages of the production process of the car (fermentation, assembly, painting, etc.), as well as in some TIER1 vehicle parts manufacturing, such as the production of foam for seats.
Processes and technologies
Assembly

Electrical material

Other technologies
Service based on the improvement of the industrial process, including the development and construction of special equipment goods. Specialized in non-contact inspection systems and with proprietary technology that includes hardware (developed and built in internal) and software.
The team is fundamentally technical, with 75% of the workforce being engineers, supported by other intermediate technicians and administration personnel.
Main customers
Stellantis, Grupo Renault, Grupo Copo.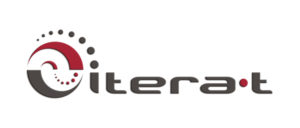 Contact
Address and phone
Avda. Ramiro Pascual s/n Nave C
36205 Vigo
Phone: 886 127 465

Web / Email

www.grupoitera.es

administracion@itera-t.es
Return to the catalog